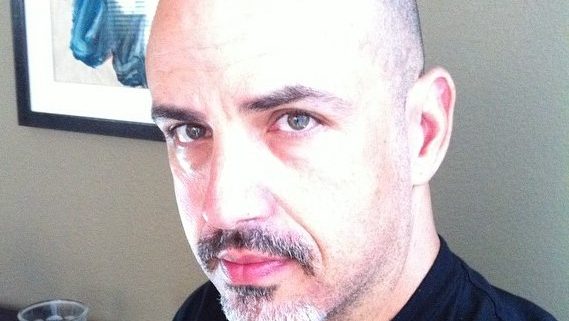 Pictures of Success in 1,000 Words or Less
This month's installment of a column brought to you by . . . YOU.
This is where we give up control of what's said and hand it over to the people who matter most: our clients. Your words appear in this space, once a month.
Why?
Oodles of ah-ha moments.
Some of the writers who appear here didn't have a clue where to start and subsequently transformed into writing machines. Some started right where you sit today, confused and needing guidance or maybe a little inspiration. And some were seasoned authors who needed a boost.
ALL of them figured it out and wrote epic shit.
This week, meet Cab.
***
January, 2010. Sacramento, California.
I want to be a writer, need to be a writer. I start a blog and name it Wordletting. I bleed on it as I wander through turbulent changes in my life. The words are slow and draw out like molasses. Clunky and ambling, they are true nonetheless. It is the beginning of my journey.
July, 2010. The Internets.
I find her as Thinking Too Hard. All I have are her anonymous words. They are raw and full of heart. Her flaws and wounds exposed in ways that often read like a mirror. Sometimes they shoot me square in the chest. Who is this remarkable woman? I have to know.
July 12, 2010. A virtual meeting.
I reach out with an email and receive a warm welcome. It turns out we have a lot in common, except we live nearly as far from each other as possible while both still living in America. At least our words travel the distance with ease. A friendship begins but I'm not quite satisfied…
September, 2010. In the sticks, New Hampshire.
I'm on her doorstep. Her son answers the door. She serves me strong coffee in her old and rustic cape kitchen. There are Shepherds in the back yard, and books lining the walls inside. We talk on the front porch as she smokes. It's a whimsical and brief meeting but I'm glad for it.
2011. Somewhere in my head.
My words sputter-wander. I float. She checks in, prods…Are you writing? Yes, sometimes. I have an editing spot for you, she offers. I take it, glad to feel wanted. I write a little and think about a book. She advises. She advocates while I doubt. Mom dies and I drift out with the tide.
2012. Lost in loss.
Words are rare here. My sense of direction fails. I give up on almost everything and yield to resistance and distraction. Life carries on, but at the expense of growth and fulfillment.
September, 2013. She gives, again.
We haven't had much contact but still she tries. She sees something in me I don't, offers opportunity I deny myself. She holds the door open, leads me to water. She drafts me into her mastermind. Are you writing? Yes, but it's hard. She pokes. Just write, she says. Just write.
July, 2014. All I have are words.
Sometimes it's the persistent faith that others have in us that move us forward. Like a benevolent Poe's raven, she keeps tapping, poking, prodding. Pushing. Her dogged call of Writesomemore never lets me completely lose momentum. She never lets my flame die out.
Now that I've left my dead-end career of the past 23 years, all I have are words. I'm writing a book. I'm a writer. Becky is my proof than one person can make a difference. She's a giver. Once she told me, I'll toss you over my shoulder if I have to. She wasn't joking.
***
Come back next month for another edition of "Pictures of Success in 1,000 Words or Less. Cab can be found here. 
http://rebeccatdickson.com/wp-content/uploads/2014/10/10559712_10203607819310408_4005059866564176565_n.jpg
551
569
Becky
https://rebeccatdickson.com/wp-content/uploads/2021/06/Logo_signature_06182021.jpg
Becky
2014-10-14 09:00:21
2014-10-14 00:48:35
Pictures of Success in 1,000 Words or Less