means being in your body, in your power, and connected to a deeper purpose.
Most of us want to feel this way in life and in business.
Yet somehow, we get caught up in what others do, how they do it, or a false belief that potential clients expect us to be someone else.
The truth is when business is connected to a deeper purpose, and your actions come from that purpose, true prosperity – and service – organically takes place.
But it all starts and ends with your leadership, your vision.
You set the tone for your company, its mission, staff, clients and longevity.
A few simple (very simple) concepts comprise amazing leadership and grow heart-centered businesses. And these concepts are available to ANYONE.
Belief. Specifically, self belief. Unshakeable, incontrovertible self-belief.

Confidence. Which arguably is based in belief. If you don't think you can, you won't try OR you'll half ass it and fail. Confidence means not having all the answers but being willing to bet on yourself to figure it the fuck out.

Action. 

Once you have belief and confidence, you just need to move. It doesn't even really matter the direction. Just act. Go. Grab what you want.
Three steps. Hardly complicated.
So why do so many women struggle to truly lead? Why are they seemingly unable to gather a following, amass clients and engagement, and own their voices?
And if they DO have all those things, why do they often struggle to run their teams smoothly, make decisions and effectively run their businesses?
Because they believe people may not like them (and that's a problem). Or if they hire support, those people might do the job wrong. Or, my personal favorite, they just don't know how to do it right.
Lies. Lies. Lies.
The truth is women have a unique ability to KNOW exactly what to do, along with when and why. But they don't because they let fear win.
As a woman in business, your job is to do what you know feels amazing, but will resonate with your people and will help shift the world.
Holding yourself to a higher standard matters. Pushing yourself to get uncomfortable is how you win.

But back to the three non-negotiables I mentioned above…
Do you believe, unequivocally, in what you do and your ability to support people?
Do you feel confident about being an industry leader, standing in the spotlight, declaring your gifts and offering them up?
And finally, do you act like it?
Hardly anyone who is struggling with their business does all three of those things.
And here's where that ends.
Welcome to Intuitive Leadership, my 6-week intensive.
Welcome to Intuitive Leadership, my 6-week intensive.
Inside, you discover:
What leadership (owning your power) is and is not 👌🏻
How effective leaders create smooth systems and scheduling
The nonnegotiable mindset principles of leadership and success 🤯
How to assess where you may struggle in those areas (it's absolutely unique for each and every one of us)
How to strengthen all of the above in you incrementally, so it's lasting change ⏰
The importance of using solid leadership skills to increase visibility, gain more clients and cash flow 💴, and improve your reputation as a coach, healer or mentor 😬
A new understanding and powerful embodiment of a healthy money 🤑 mindset
And much more
Here's the coolest part…
Everything I mentioned above, we're doing with my herd of horses.
Horses are a medium. They help us connect to our intuition. And they do it faster and better than anyone or anything else.
These animals are highly sensitive and, I believe, empaths. They have no baggage. No stories. They take nothing personally and they have no ego.
Because of that, working with them is highly useful for gaining insight into what your own wisdom wants you to know — regarding a particular issue, or life in general.
They help us see blind spots. They call us on our shit. They are incapable of lying. They always embody truth.
You can't hide anything from a horse.
A big part of this work is being open to when and where you receive messages. Noticing when information comes in, tapping into your knowing. It's a muscle the herd helps you build, while simultaneously building your intuition.
How does it work virtually?
I hold an intention before I go in with the herd and the camera. The horses respond to the energy I share. It's as simple as that.
Once you have watched, you will all be coached on your experiences.
---
We start March 8th. Seats are limited.
Weekly meetings Wednesdays at 3 pm Eastern.
The time is now.
This program includes live training calls with me, plus a series of videos of the herd, and more coaching from me on the learnings from the horses and how they apply to you individually.
I've done this work for more than a year virtually and the horses NEVER fail.
Here's what you with walk away with:
Much more confidence in yourself and your ability to share and promote your work 👊🏻
A unique understanding of how your subconscious 🧠 programming has likely prevented you from moving ahead until now
Lasting cellular shifts – yes, changes in your DNA 🧬 – to release old behaviors
An up close and personal look at how you consistently fuck yourself over, and how to stop it for good
Self-responsibility is the biggest teaching horses can give us.
They are a prey animal, meaning they constantly are on alert for predators. They are highly sensitive. They are excellent with boundaries and demand respect because of that.
Watch for something as simple as a tail switch, an ear flip or eyes on you. Horses communicate clearly if you pay attention.
And remember that sensitivity is raw information, sent directly to you in that moment.
---
We start March 8th. Seats are limited.
Weekly meetings Wednesdays at 3 pm Eastern.

We're waiting for you.
---
What others say: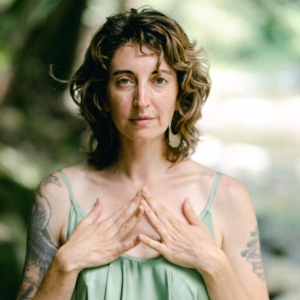 "Working with horses is magic. This work uncovered blocks and limits I had no idea I was holding. It's the next layer beyond consciousness. This is what I love about it. You show up, engage from exactly where you are with what you perceive in that moment and you receive a personal reflection – right back at you. There were times when I was shocked at what came up. There were times where I made huge internal progress in my own growth and development. And the process taught me the incredible value in learning how animals can support me in resetting my nervous system."
– Corrina Snow
---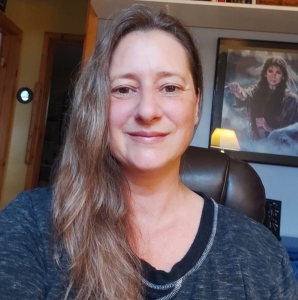 "Yesterday, I had the opportunity to spend some time with Becky and her herd. The connection was immediate and over the course of our time together, there were many insights and confirmations for me, as well as a very big release. If you have the opportunity to work with Becky and these beautiful creatures, DO IT! I promise you will love it."
– Krista Marie
---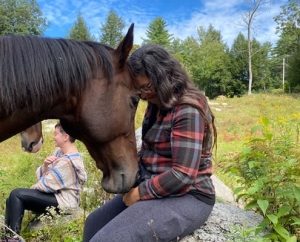 "I had a one-on-one session with Becky and her beautiful herd of horses via zoom, and it has taken me a full week to even begin to grasp how to share this experience. This session was so quick to get to an issue that I have been struggling with for years in relation to parenting my son and my working through marriage. Boundaries are a seemingly never learning experience, but working with Becky and her horses leaves zero space for bullshit. The message is so clear and acute that it penetrates deep into the subconscious…. Working with horses is a game changer, their wisdom, intuition, telepathy, and insight is like no other. Please do not wait to experience a session with Becky and her herd. We all need this so damn much. Especially now. Ready to open the gates of your own power?" – Diana Gonsalves
---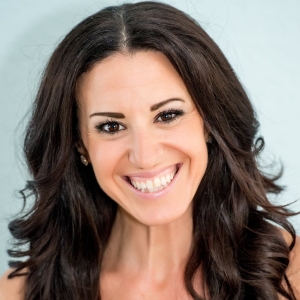 "My session with Becky and her beautiful horses was truly incredible. It was my first equine coaching experience and it felt magical, and deeply connective. The energy, empathy, and intuition of the horses created an instant calm and sense of safety. Through the horse's innate power, they helped me understand and confirm a few unconscious fears I have been experiencing as I continue to expand and uplevel in my impact and business. My body had been aware that something was lying beneath, and this session confirmed exactly what I was struggling with. And now that I'm aware, I can shift it. Becky horse's are truth tellers. Becky is the bullshit slayer. Together it's an unparalleled match. If you get the opportunity to do this, DO IT. Oh, and did I mention it was virtual?!"
– Tracy Litt
---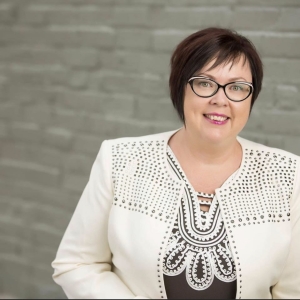 "If you don't know, Rebecca Dickson does remote healing sessions with her amazing herd. I am still buzzing inside after our session a few days ago. Results are instantaneous, and horses don't lie… if you are still fighting for your limitations, they will keep working with you until you 'get it.' Each horse in Becky's herd has its own medicine, and will show up just for the lesson you need. And after you get it, your block is gone – GONE. It's cleared… it's no longer there. Reach out to Becky and book your session. It's truly life-changing."
– Katya McEwen
---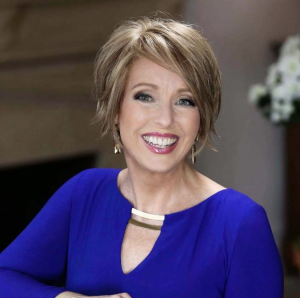 "Rebecca's ability to utilize the horses in a way that has you seeing who you are (leading yourself and others) is AMAZING! Instantly I recognized my behaviors for growth – the need to set better boundaries, my underlying need to nurture, etc. So many insights along with the coaching to help me transform and grow!
I highly recommend this program … hands down!"
– Denise Hansard, Life Architect
---
---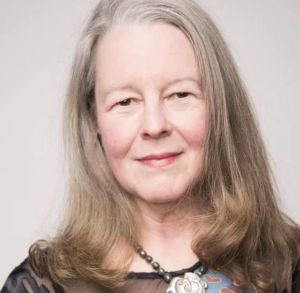 "In coaching with horses, it is not about using the horse to learn something. It is about allowing their presence and naturalness to illuminate what's inside of me.
My learning with the horses, individually and as a herd, was not about aggressively facing down fears.
It was the recognition that I can choose not to worry about getting hurt, or feeling stupid, or doing the wrong thing. I have my purpose and I am well equipped to fulfill my purpose. Get over myself!
No drama, no trauma, no judgment, especially self-judgment.
The learning was fast, clean, clear, and took me places my conditioned mind would never have ventured. It was amazing how the horse would confirm what I was thinking or saying, or walk away when I was caught in my own bullshit.
I recommend this coaching for profound life and leadership breakthroughs."
– Carla Sanders
---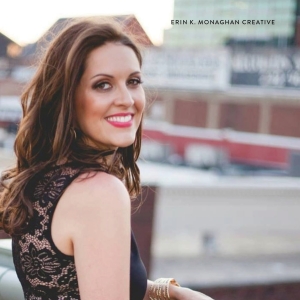 "With a weekend of Becky's horse work, it was made clear to me – almost instantly – how much internal chaos I've been creating that's keeping me from real peace. The clarity here was more powerful than anything I've ever experienced. The peace that comes with boundaries, my true lack of boundaries everywhere, and how I continue to allow & create chaos in every area of my life.
This is something I've been trying to unravel for years – always looking externally to manufacture it with money, accomplishments, relationships, whatever… And I finally saw exactly where I was holding myself back. Puzzle pieces clicked into place, and now I get to be an active creator in my own peace.
To be honest, I didn't really get it going in. I didn't understand the energy at play. I just know whatever Becky does, it works. And being curious and willing to open up to possibilities gave me a massive amount of understanding in an area of my life that has been a struggle. I can't wait to do this again. If you have the chance to get into the horse healing space with Becky, do it as fast as possible. Expedite answers for yourself."
– Erin Monaghan
---
"I recently participated in a virtual retreat where Becky involved her horses in facilitating HUGE breakthroughs. I was completely blown away by the profound insights and clear messages I received (in a very short period of time) just watching the horses interact and respond to our energy.
I had a life changing breakthrough around boundaries and where specifically I am not upholding them, allowing others to treat me in a way I do not want. What is even more profound is that within a few hours of the retreat ending the Universe provided an opportunity for me to have a conversation with this person and hold a firm boundary. Talk about Divine Intervention!
This allowed me to stand up for myself and stop tolerating the BS I was allowing. My whole energy has shifted and it feels like one of those experiences where I will never be the same again and tolerate what I was tolerating. If you have a chance to work with Becky and her horses (even if it's virtual), I HIGHLY encourage it! It was life changing, and I don't say that lightly. I have done tons of personal development and this was quick and profound."
– Colleen
---
It's been just over a month now since the last Intuitive Leadership call and I have been thinking about what I would say to someone considering taking this experience.  The first words that come to mind, as always, are DO IT! I didn't know what to expect and I would say to someone thinking about this to suspend your expectations and go in with an open heart and mind.  There will be lightbulb moments and there will also be moments where it feels like a fireworks display going off in your head and body.  The shifts in beliefs and the energy in your body are amazing and hard to explain and the ripples continue long after the 6 weeks (which go by way too fast) are over.  A month later, I am still feeling shifts and changes happening in me and my life.  It's a beautiful experience to spend time with Becky and her herd in so many ways. So, again, I say, DO IT.
Krista Marie
---
We start March 8th. Seats are limited.
Weekly meetings Wednesdays at 3 pm Eastern.