I'LL WARN YOU: I'm a woman who goes all the way.
You might end up liking me, or you might not, but one thing is for sure: You won't be disappointed when I take your business all the way with me.
I'm what you'd consider a high profile, zero nonsense business model expert who specializes in high voltage profit generation for small businesses who are at the sink or swim, do or die stage.
Why? One reason: Because broke is a dirty word and not having enough clients is unacceptable. There are billions of people around the globe, plenty of them with enough money to give to you. My job is to analyze why they aren't — and then promptly fix it.
Three things you should know about the way I do work:
My job is to make you money, and I take that job very seriously. In the same way I won't ever tolerate excuses from you, you'll never have to tolerate them from me. This is about anteing up, and that's exactly what we'll do…one grand at a time….until money isn't an issue for you anymore. Note: This will happen sooner than later.
I'm a former award-winning journalist, Amazon best-selling author and renowned writing consultant, and through those experiences I found my grit and my gut. I've since gone on to coach hundreds of women find theirs – and do it in a way that gets them paid.
One hour with me equals anywhere between $2,500 and $9K for you. I know this because my clients have told me.
If you are:
Someone who feels like you're spinning your wheels over and over and over (and over?).
Someone who's at that critical do-or-die stage of business.
Someone who, if they didn't know better, would think they didn't have enough money to bring in the big dogs and let an expert go underneath the hood, in order to come out with far more money than was put in.
And someone who may not have a ton of balls, but enough to force themselves into doing this the right way, right here, right now.
…then you have my undivided attention.
You show me yours, and I'll show you mine. I'll give you 100% of most opinionated opinions, and whether you simply follow along on the blog, or book me to work together, your business can finally start carrying itself with its head held high, in a way that whispers, "Try me."
And try you, they will.
I'll personally make sure of it.
*
The Team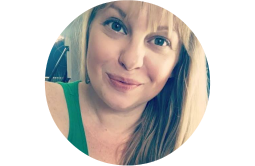 Lindsay Fischer is the second in command when it comes to anything creative. A ghostwriter of all-the-things business owners need, Lindsay gets balls deep in word choice. When a client needs magic strewn across their website, she brings the sparkles (or whiskey, whichever they prefer). Lindsay is a #1 Amazon bestselling author, has ghostwritten more than 40 books and spends a lot of time geeking out about the challenge of making copy and content sound like the business owner, instead of some generic crap anyone could pay for on Fiverr.
*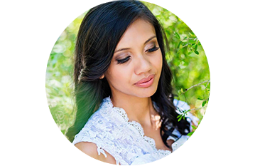 Annie works as Becky's right hand in all things tech and customer support. She adds an extra layer of support for CCC and Entrepreneur Incubator, and helps Beck stay on top of it all. Contact her at 411@rebeccatdickson.com.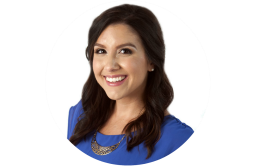 Danielle Aime, MBA, is a business mentor and clairsentient healer. She has been a business owner for over 8 years and has 15 years of self-development experience and training. Using her expertise she has developed a non-traditional approach that helps women find their soul purpose, and to thrive in their business.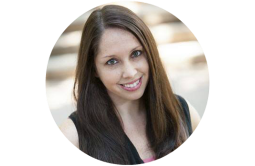 Autumn Anderson has been empowering women to identify and conquer their blocks – both physically and mentally – for nearly five years. While her background is rooted in fitness and wellness, the same principles for goal setting and success apply across the board, which has allowed her to expand and share her passion with clients working to build confidence, build their businesses and build better relationships. Through a variety of certifications, advanced training, mentoring from her own coaches and, frankly, life-altering personal experiences, her expertise will help you quickly let go of self-doubt and excuses so you can be open to receive health, happiness and the life you deserve.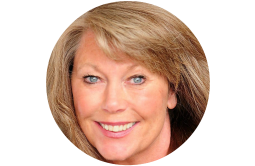 Nancy Despres is a Holistic RN and Strategic Life and Health Coach who uses nutritional therapy and mindset tools to empower her clients. She is a graduate of Tony Robbins Mastery University, focusing on Health and Strategic Coach training. She has completed training as a Medical Intuitive and also has trained in EFT (Emotional Freedom Technique) as well as recently completing RTT (Rapid Transformational Therapy).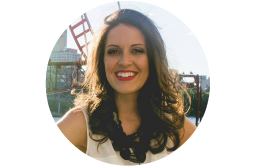 Erin Monaghan is a Texan who married a Yankee and lives in Tennessee. She spent over a decade in graphic design before realizing she was entirely too badass to be stuck at a desk job for the next 30 years.
Her road to entrepreneurship began as a hot mess fueled by countless bottles of wine, but her persistence, tenacity, and truckloads of sheer grit pushed her to never give up building the lifestyle and business she dreamed of.
It is now her passion and honor to help women find more freedom than they thought possible, create a business that they're crazy about, and have the life they always dreamed of.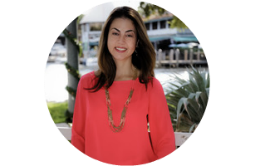 Rana Olk helps women get the food monkey off their backs, and kick their ruthless fat-shaming inner bully to the curb forever. For more than 25 years, she felt out of control around food and secretly hated herself. She knows what it's like to go from steely determination to stuffing your face the next. It's her mission to help women get out of their own way and end the cycle of yo-yo dieting and self-sabotage. She believes we can't be at war with ourselves and expect to be and feel our best.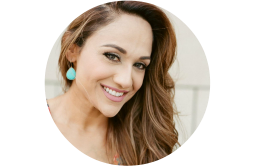 Khalood Sultana is a Transformational Mindset Coach for women who want MORE. Her specialty is helping women elevate their life, or their business Transforming you to become the woman who gets what she wants, does what she wants and lives the way she wants – without apology. Live your truth.
Contact
To reach Becky, contact the appropriate person listed above. Or hit us on Twitter or Facebook.*