It occurred to me today that this post has been featured in two other places, but never here. That's just plain wrong. So here you go . . .
–
You were the last dream I had. I guarded your heart. I was a downy blanket wrapped around your shoulders. I had to make sure you wouldn't ever fear such a beautiful thing.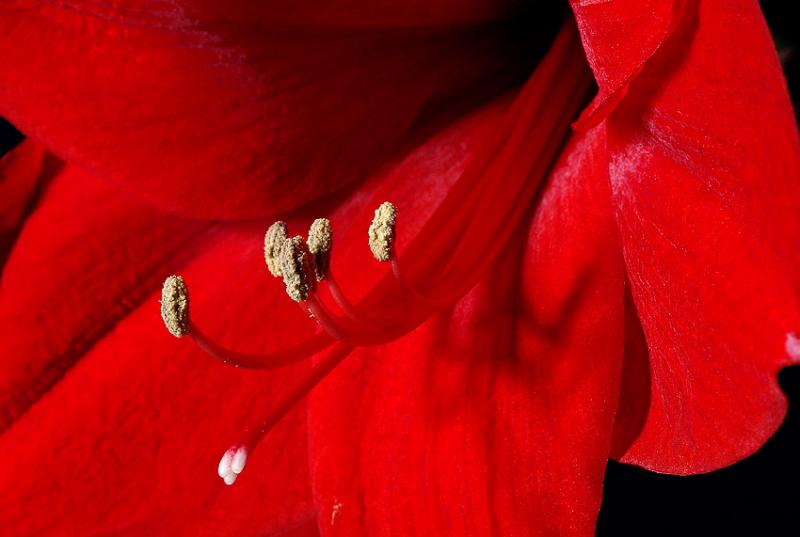 After all, during the thousand nights in our tiny apartment in the city, it was not into my ear that you whispered but into my heart. I still hear you smile in the dark. Your name still clings to my lips. The memory of your hands still warms my curves.
Come wrap your arms around me from behind. Tuck your fingers into my pockets. Rest your chin on my shoulder like only you do.
They say without the drink, people see and taste with an unequaled clarity. But tell me, can you feel us now in primary colors? Is my intensity white hot, or is it the red of the amaryllis? Have the memories faded to pastels or are they in Technicolor for the first time?
La mort c'est la mort. Mais l'amour c'est l'amour. La mort c'est seulement la mort. Mais l'amour c'est l'amour.
Your scars make me love you more. Nothing and no one will ever change that.
You are my one. But that isn't the first blessing. The first is knowing I am yours.
–
This post was written for Ed Pilolla's Book of Love Letters, in April 2010, and was later featured on IndieInk.
• • •
I can't decide if this tune is suitable or not. But since it's in my top three of all-time, it can't hurt. You know the drill. Loud.
[youtube=http://www.youtube.com/watch?v=SUMcA–ejOc]
https://rebeccatdickson.com/wp-content/uploads/2021/06/Logo_signature_06182021.jpg
0
0
Rebecca T. Dickson
https://rebeccatdickson.com/wp-content/uploads/2021/06/Logo_signature_06182021.jpg
Rebecca T. Dickson
2010-09-07 14:20:43
2010-09-07 14:20:43
'Love is Love'