*



Women know better than anyone else: Freedom is priceless.
We'd give up every dollar we have to rid ourselves of worry, stop the constant battle of dealing with anxiety, and say goodbye to any and everything that causes doubt in ourselves.
Most of us believe we are hardwired to care constantly: as mothers, sisters, daughters, friends. Society tells us women are designed to take on the burden of everyone else's problems – and carry our own.
It's crazy-making.
And it's simply untrue. False. Complete and total bullshit. It's like believing the tooth fairy is still a thing when you *know* your parents snuck in and left a dollar under your pillow.
So what is true?
Healing and feeling uninhibited is a process, yes. But it doesn't have to take a long time. I really wish mainstream media would get this, instead of perpetuating anxiety and depression as something you're stuck with.
You don't have to cope or deal with anxiety forever.
You don't have to give up on feeling good about yourself to take care of everyone else.
You don't have to carry around unhealthy limiting beliefs about how much money you should make (and how you should go about that) as a woman.
Because all the fear, doubt, shame, and scarcity are only true when you believe in it.
The truth: Those lies are what make us feel like we aren't free to be ourselves.
But you can be completely healed, anxiety free, full of conviction and confidence, and rid of every limiting beliefs and block FOREVER.
Rapid Transformational Therapy (RTT) accesses the subconscious, examining old programming and replacing it. It's a hybrid therapy technique created by Marisa Peer that combines hypnotherapy, NLP, psychotherapy, and cognitive behavioral therapy.
And while that's a lot of psychology-friendly terminology, what you really need to know is this:
RTT is not endless talk therapy and does not require months or years of work.
So, if you're ready to be free of anxiety forever, lose weight permanently, feel more confident, or ready to make the money you know you deserve, this is your solution.
The process
We work together to understand, heal and rewire your old beliefs into new, healthy beliefs and thought patterns. After 90 – 120 minutes, you walk away with a new understanding.
More importantly, you will be free of it.
Of course, each situation is unique and some can take a couple sessions.
In combination with RTT, I work with clients using all my skills developed during the last decade as a coach, including my work as a master money mindset coach, top-shelf business consultant, and using Jack Canfield's Train the Trainer certification, and much more.
In addition to RTT, you then have two weeks access to me via email to work through issues or concerns that surface. We'll process the meaning and help you see that sweet freedom you seek.
Lastly, a 30-minute 1:1 followup seals the deal.
The changes and your freedom are permanent.
---
WHO IS IT FOR?
You – if you're an adult woman (ages 18-120) who's ready to change her life forever.
Ultimately, I have three specialties:
Anxiety
Confidence re-wiring
Wealth re-wiring
Imagine what an anxiety-free life might look like. What if you believed in yourself, carried confidence and conviction, said goodbye to guilt and shame, had massively better relationships, earned more money and lived life on your own terms?
This is for women who have had enough of the bullshit, are ready to stop sabotaging success, love, connection, peace, abundance. Or for those who simply want to feel good in their own skin.
If you want to be seen for who you truly are, you're in the right place.
Please let me reiterate, this is not about talking your problems out. Your mind holds the keys to unlock your blocks.
How you experience life is based on the way you perceive it. And you can change those thoughts and beliefs to feel more empowered, calmer, more confident and (enter your wildest dream here).
---
DOES IT WORK?
Yes. Rapid Transformational Therapy and hypnosis has worked for thousands of people just like you, no matter the issue. It's simple, effective and proven.
I've treated women of all ages, including psychotherapists, business owners, budding entrepreneurs, teens, stressed-out moms, and more. Many come with lifelong anxiety, lack of confidence and self-worth, IBS, migraines, skin conditions, etc. – and they are now free.
WILL I BE ASLEEP?
No. You are awake and in total control.
WILL I BE UNDER YOUR POWER DURING HYPNOSIS?
No. You are always in charge. You cannot be made to do anything and you cannot be taken into hypnosis against your will. Plus, I'd never do that to you. I'm here to help.
HOW WILL I FEEL DURING AND AFTER?
Everyone is different. Depending on how deeply you go, you may feel excited, relieved, lighter, free, or you may find yourself reflecting.
During the session, people generally say they feel the most relaxed and comfortable they have ever felt.
After the session, many people report remembering more about themselves that fits into the puzzle or block they worked on.
AM I ASSURED OF CONFIDENTIALITY?
Absolutely.
HOW CAN IT WORK IN JUST ONE SESSION?
Hypnosis and RTT provide direct access to your reasons for feeling how you feel. No time wasted on talking about what you think might be the cause. Your mind already has the answers.
When we get to those answers, you will understand why you felt that way, non-judgmentally. And that allows your mind to let them go for good. Then we move on to reprogramming your mind for the beliefs that support and empower you.
Sometimes it can take more than one session, but almost all issues only take one.
WHAT IF I UNCOVER SOMETHING I DON'T WANT TO SHARE?
Let me say this again: you are in complete control during hypnosis. It's okay to keep details to yourself. Yes, really. If you don't want to share something, don't. If you can tell me how the circumstance or event made you feel, I can help you.
DO YOU DO REGRESSION?
Yes. It's invaluable. Through hypnosis, you observe events or experiences you've had in your past. It's not as scary as it sounds. Hell, it's not as scary as carrying around all that baggage you want to unload.
WHAT AGES DO YOU WORK WITH?
Adults. If you're over 18 and still have a pulse, you qualify.
WHERE DO SESSIONS TAKE PLACE?
All sessions are done virtually. All you need is an internet connection and Skype or Zoom.
---
How Much Is your Freedom Worth to You?
Because I'd say it's worth more than any dollar amount you could mention.
After years of carrying around unfair, untrue beliefs about yourself, it's time to cut the unnecessary cords and finally breathe freely.
Sessions are very limited and begin at $1500.
Packages are available for multiple sessions.
Apply Now
Click the Apply Now button above. All information is strictly confidential.
We will reach out to confirm your application and schedule an appointment.
---
Here's what others have to say:
*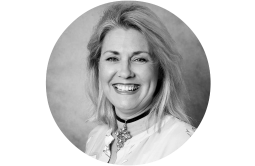 I just want to say its 7 days since my RTT session with Becky Tsaros Dickson I received this for fibromyalgia. It's a condition that had taken over my life for about 10 years and in my words 'is holding me back'. Becky wanted me to wait a little before I put a review out there as fibro is a strange thing, for those that don't know, and it creeps up on you when you least expect it, but I wanted to tell you all my results so far. I can honestly say that I have not felt this incredible in 10 years. My body is healing daily.
I have no sign of brain fog, extremely little aching, no stomach bloating and have already lost about 2 1/2 lb!
I have boundless energy. I've suddenly found my clarity for my mission, which has been a concern of mine for some time that I couldn't get this clear.
So many physical symptoms have literally disappeared overnight.
– Kris Davies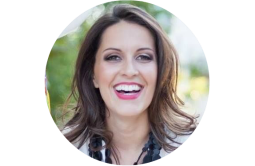 "OMG! So much shit dug up that I had zero idea had any connection to my behavior, beliefs, feelings… all of it. So a lot of connections made really quickly – big awareness. AND THEN — moving to release them in a matter of MINUTES YALL. I've been doing mindset for 2+ years and this accomplished more in a couple hours than I made progress on over months and months of work." – Erin Monaghan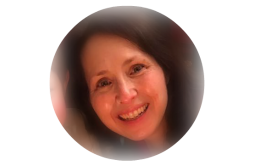 "Five weeks ago, on a rainy Wednesday evening, I spent 90 minutes with Becky and as I result, I feel amazing! After many years of therapy, self help techniques and searching for a calmer way of life, I finally found it! I have lived with anxiety and low self esteem for over 40 years, it has stopped me from being my true self, reaching my full potential and basically feeling happy. Now I feel calm, I am able to speak with conviction about who I am and what I do. I feel confident in my ability and am more resilient as a result. I am the happiest I have ever felt and feel like nothing will stand in the way of me fulfilling my purpose in life. Thank you Becky, everyone should have an RTT session with you!" – Lucy Gleeson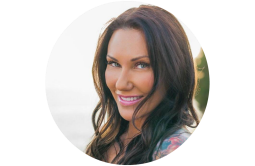 "This was one of the most powerful things I've ever done! I felt feelings I hadn't felt in SO long and let them GO! Even when I got off the call and shower I screamed "I'm free" loud as fuck just to fully get the chains off of me! I was also twitching like when you fall asleep too at times so I knew I was under subconscious it was really amazing and honestly I don't think people can get to where they want to be without it! Sometimes we have shit we didn't even know was there holding us back." – Erica Kristene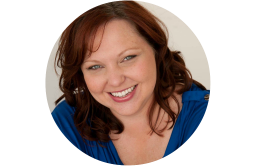 "My experience with Becky's hypnotherapy session was WILD. I signed up with a specific business-related issue, and over the last week I've seen how much deeper it went. The belief we released was affecting my business, but also my relationships with friends and family, my love life, my health. I don't think I really understood the truth of the statement "how you do one thing is how you do everything," until one change in my belief system shifted EVERYTHING. I am a different person, and I'm still shifting every day. Everyone should experience this." – Marste McDonald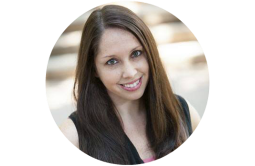 "Prior to my session with Becky, I was experiencing unrelenting anxiety in all areas of my life. It's something I've dealt with so long, I had stopped thinking about it, assumed I could deal with it on my own and just let it "run its course" without realizing how profoundly it was impacting me and the goals I have set for myself.
Having never done something like this before, I was extremely nervous but quickly found I had absolutely no reason to be. Just as she does during her coaching sessions, Becky has an amazing ability to cultivate a safe atmosphere within mere seconds of beginning the call, allowing you to be completely open and vulnerable without fear.
In less than 90 minutes, I got to the root of the issue, which had been showing up in every area of my life for almost my entire life, and in less than a week after our call, I've been able to completely adjust course with new thoughts, beliefs and actions.
When she says you can find freedom through hypnotherapy, this is not just a marketing tactic. It's a truth that you will find immediately and never look back." – Autumn Anderson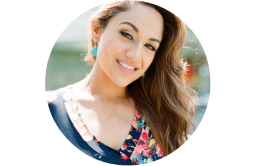 "I spent years struggling with self doubt, fear and insecurities. I knew they rooted from somewhere, I just didn't know they were actual specific events that were imprinted in my head. Hypnotherapy was such an incredible experience with Becky. We went back to specific events in my life and we literally rewired the way I thought about those events and the way I think about myself. If if one hour could change your life forever, what more could you ask for? This experience is priceless. Thank you Becky. Love you always." – Khalood Sultana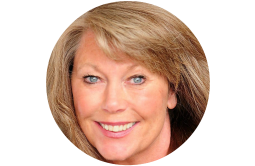 "I have been doing what I thought was emotional work on a particularly strong issue in my life for the majority of my life. Many, many times I thought I was free, however the results in my life said differently. The feelings of wanting to hide, stay small, not say the things I really wanted to say kept me in a comfort zone that has been anything BUT comfortable! Funny how our subconscious tries to keep us safe.
Searching always searching because I felt like I never fit in. I realize that I have been doing logical and intellectual work on an issue that has been deeply emotional.
The freedom I have experienced doing RTT with Becky has been like emerging out of a dark cave. I see things more clearly, sleep deeply and laugh from a place of feeling completely free. With deep gratitude and much love." – Nancy Despres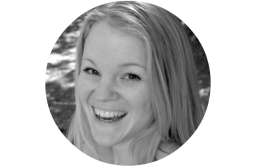 Having qualified in hypnotherapy myself a long long time ago, I've seen some crap. But Becky is the real deal. She knows the stuff that's going to work, getting quickly to the root of the problem and wiping it out for good. This is powerful stuff! – Emma Combes
I really want you to know how much your programs and the hypnotherapy session have cracked me open and strengthened me. The day after my hypnotherapy session, I had the courage and strength to call my Mom and talk to her about some of the stuff that happened to me as a kid.  She was able to help put together some of the missing pieces and just the fact that I was talking about it OUT LOUD, was empowering.

I will never be the same and I owe so much of that to you.  Thank you, from the bottom of my heart." – Anonymous
"It's been 16 days, and I've been listening to the audio hypnosis recording you get from Becky every night as I fall asleep. Last night I just forgot to play it. And I had nightmares. Here's the thing: I've had chronic, violent nightmares (usually about being brutally murdered) since I was a pre-teen. This morning I realized that I haven't had those nightmares in the last 16 days. Not even ONE, until last night. The crazy part? In my session, we worked on an unrelated issue – the nightmares weren't part of the topic at all. I'm amazed to see how this is affecting every area of my life – areas I never would have thought were connected. If you're on the fence, if you're thinking about it – don't think anymore. Just do it. It's truly, TRULY incredible." – Anonymous
"I released so much shit in one single session with Becky than I have in the 2 years I've been chipping away at my mindset. Total overhaul. Total release. It brought up old memories I had no idea were even connected, and I was able to see how beliefs from before were affecting me on a daily basis.

The next day, I was like high as a kite. Everything was rose colored glasses. I felt physically lighter, free, and just had an amazing day. I can't remember the last time I felt that happy.

I'm consistently sleeping better, I haven't had that issue come up again…. it truly is a cure that can happen in no time at all." – Anonymous
---
You deserve to be free.
And you can be.
If you want freedom…
Apply Now
Click the Apply Now button above. All information is strictly confidential.
We will reach out to confirm your application and schedule an appointment.