Description
The Witchy Women subscription box is a magic box that delivers curated items for the practicing beginner or advanced witch.
Treat both your inner and outer goddess to nothing but the best.
Thoughtfully curated to enhance anyone's unique practice, each monthly box includes 6-8 items, including 100% vegan, organic and cruelty-free apothecary products, herbs, crystals, sage, incense, aromatherapy, tarot and oracle cards, teas, spell kits, jewelry, handmade oils, our famous hand-poured spell candles, and more.
The variety of ritual supplies and craft tools, altar decor, jewelry and metaphysical books will blow your mind.
This is an earth magic-based box. If you are looking for satanic, pentagram or voodoo things, this is not the box for you.
Each month, the box is delivered to your door.
May… 
Inside, this month's box…
Lilith candle – 8 oz glass specialty candle honoring Goddess Lilith
3.5″ Black Kyanite – for grounding, protection and empowerment
May Candle Magic 
Fairy Tea – Organic, hand-crafted blend to add lightness and playfulness to your day
Hag Stone – A stone with a natural hole caused by the elements, thought to hold incredible power of protection. These stones come from Hook Peninsula, Wexford, Ireland.
Handmade goat's milk soap – Lavender and oatmeal
Biz Booster Oil – A blend of bergamot, sweet orange, rosemary and ylang-ylang, in a carrier base of sunflower oil. Use to dress candles or in spells. This oil is perfect for increasing business success.
4″ Selenite stick
Total value: $155
Subscription cost: $77
Cancel any time.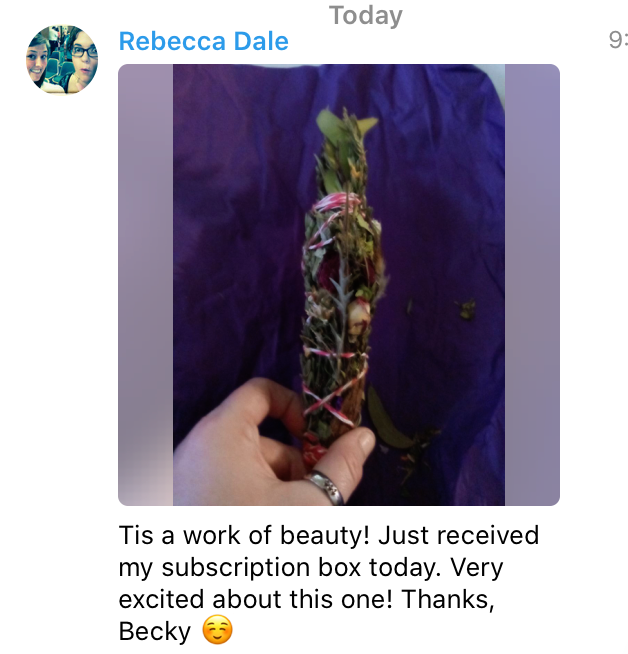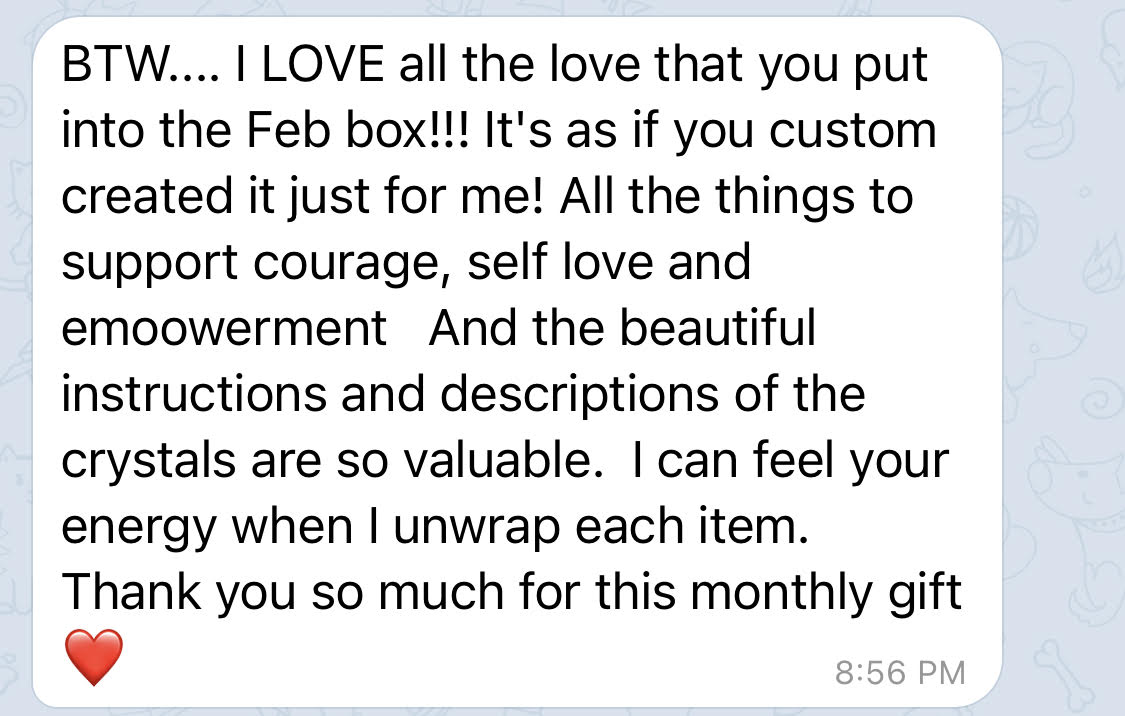 View this post on Instagram

PLEASE NOTE: Local pickup is not available for subscription boxes.