*
My colleagues and mentors -shoot, everyone in the industry who knows me – thinks I'm INSANE for doing this.
But I'm doing it anyway, because I'm tired of hearing women complain about their partners, spouses, family and friends not believing in them. And I'm even more tired of hearing all the CAN'Ts…
I can't do that…
I can't offer that…
I can't show up that way…
I can't be who I am…
I can't possibly earn what I want…
*Insert eye roll.*
The constant uncertainty of whether you have the funds to do what you love, or if what you love is the right thing.
I went through that too – and I promised myself I would never let another woman suffer that way.
If you want it to stop, if you want to achieve success on your terms, if you want to prove them wrong and have the life they dream about, here's where it starts.
This is why I created this option for you.
Inside you get:
The Mindset Workshop, Manifest NOW 2.0 and CCC for just $1111 ($1700 OFF)
Three of my most popular programs, jam-packed with enough content, instruction, mindset tools and straight-up biz strategy to keep you immersed and upleveling until spring. 
No joke.
The Mindset Workshop: A three-hour experience with video and a 30+ page workbook full of exercises to change how you think and therefore change your reality. Mindset is the cornerstone of business. Here's where it begins.
Manifest Now 2.0: A hallmark 4-week course on manifesting step-by-step, including pre-recorded, in-depth trainings, your own journal, and all my secrets on how to get what you want like a pro.
Clarity, Clients and Cash® Self-Study: The revolutionary 12-week program for women coaches who want – you guessed it – more clarity, clients and cash. The CCC experience was designed as an all-in-one solution to help women present what they do in an attractive way, get clients and make some real damn money (finally) – while alongside other powerful women on the rise.
Several hundred women all over the world have attribute their 6-figure+ success to this program.
AND THE BONUS…
I'm automatically throwing in The Masterclasses (Value: $997) as a THANK YOU. 
Inside, you get the full behind the scenes of building a multiple 7-figure online business. I dive directly into how you can start attracting clients right away. Specifically, we talk content, copywriting, sales and self-belief.
Imagine being able to make back your investment by autumn?
Many have done it before. Why not you?
One time fee: $1,111 ($1700 in savings)
At checkout, use the case-sensitive code:
summerbundle

To get started, click the order button above. You'll be taken to our secure checkout page. All you have to do is enter your regular details and complete your investment today.
---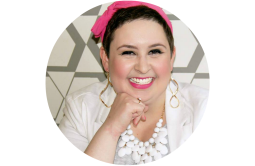 Thank you for CCC. More than just a weekly call to listen to? I made incredible relationships, partners, friends. I learned so much about how to be ME. I learned how to OWN MY SHIT. I am amazing. I didn't believe it but since the moment we spoke over PM in April, my life has been so different. I jumped for joy over a month totaling $1000 in sales in Jan-March. I didn't even hit $1000 each time. Now? $26,105.91 in sales in one month ALONE. $55,591.33 since we spoke in April. I can't even express how incredible this experience has been and how much I've learned. So thank you. Thank you. Thank you. Thank you. – Alyssa J. Gavinski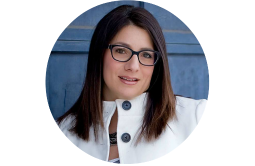 When I found Becky and listened to her audio trainings, I had no idea how to make money as a coach. I'd been dreaming about my own coaching business for 10 years. Within a month, I earned over $6,000. How she broke down creating packages and charging for your services finally made sense and it was what I needed to get started. Seven months later I am able to leave my corporate job to run my own thriving coaching business. – Tara Newman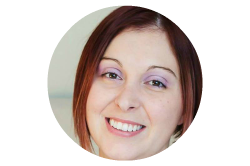 Want to make a shit ton of money with your business? Hire Becky. I heard about the results Becky got her clients and truth be told, I was skeptical. But something told me to go for it – and am I ever glad I did! In just 2 months, I went from a handful of clients to being almost fully booked. Becky got my head on straight, called me out on my bullshit and gave me the direction I needed. Thanks to her, I've made over $25K and counting – in just a few short months.
– Cassie Howard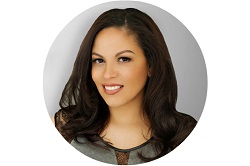 I made over $100,000 in 90 days after I worked with Becky. I came to Becky at one of the lowest points in my life. I had no money, no clients, and no real business after trying it on my own for over a year. Her no nonsense approach whipped my mindset into place and I was able to create a business (and life) that I am excited about. Working with Becky has opened doors and opportunities I never imagined. I would definitely work with Becky again- in fact, I still do.  
– Jenn Scalia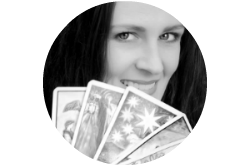 I had a session with Becky and one hour changed my direction and my life. It will change who I become a month from now. I have seen rave after rave about Becky and get a taste of her gifts in CCC, but talking to her 1:1 was mind blowing. All of the feedback I have read about her are not just "cult fans" or hyped up "favor" testimonials. They are genuine, raving, jaw-dropping fans and now I am one of them. We will be lucky to say; "I knew her when…"
– Marin Graves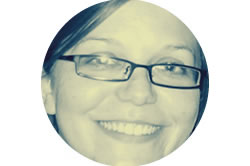 Guess who's stacked up $9K since we spoke?
Actually, that's $9K today. Just today. Say what?!?!? Love and gratitude. xoxo
– Hattie Brazeley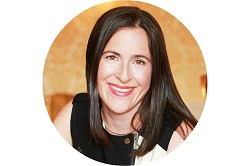 HOLY SHIT. Becky is a genius. I inarticulately rambled for five minutes about what I did and Becky brilliantly boiled that down into a few powerful sentences that completely spoke to my audience in a way I could not find the words for.
She works at lightning speed, over delivers and I'm so glad I took the leap of faith to hire her when I did. Even just an hour will create big shifts that you need. Hire her. – Dr. Jenev Caddell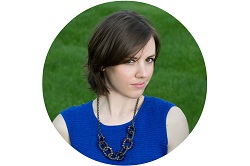 If you've ever dreamed of having an online business that you fucking love, doing work that fuels you and that keeps you awake at night with giddiness and excitement, all the while getting paid what you're worth, you owe it to yourself to spend an hour with this woman. She is incredible. Thank you, Becky! – Jennifer Blanchard
---
Important Terms and Conditions

Refund Policy
All sales are final. We do not accept returns on products and our programs, including coaching, are non-refundable.
Please read our full terms and conditions by clicking here.