LIFE IS A HEAD GAME.
Here's where you learn to master it.
*
The truth is the only thing in the way of you having all the success you crave is YOU.
Seven-figure success is not a pipe dream.
I run a multiple 7-figure empire, only doing work that THRILLS me and changing lives every day. I have the privilege of filling women all over the world with confidence. I get to teach people how to HAVE the things they used to dream about.
Why should you care?
Because you can have it too.
You can have MORE, whatever that looks like for you.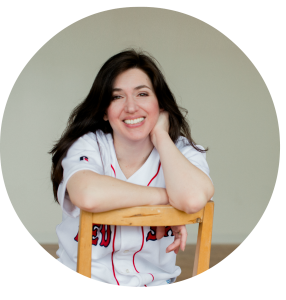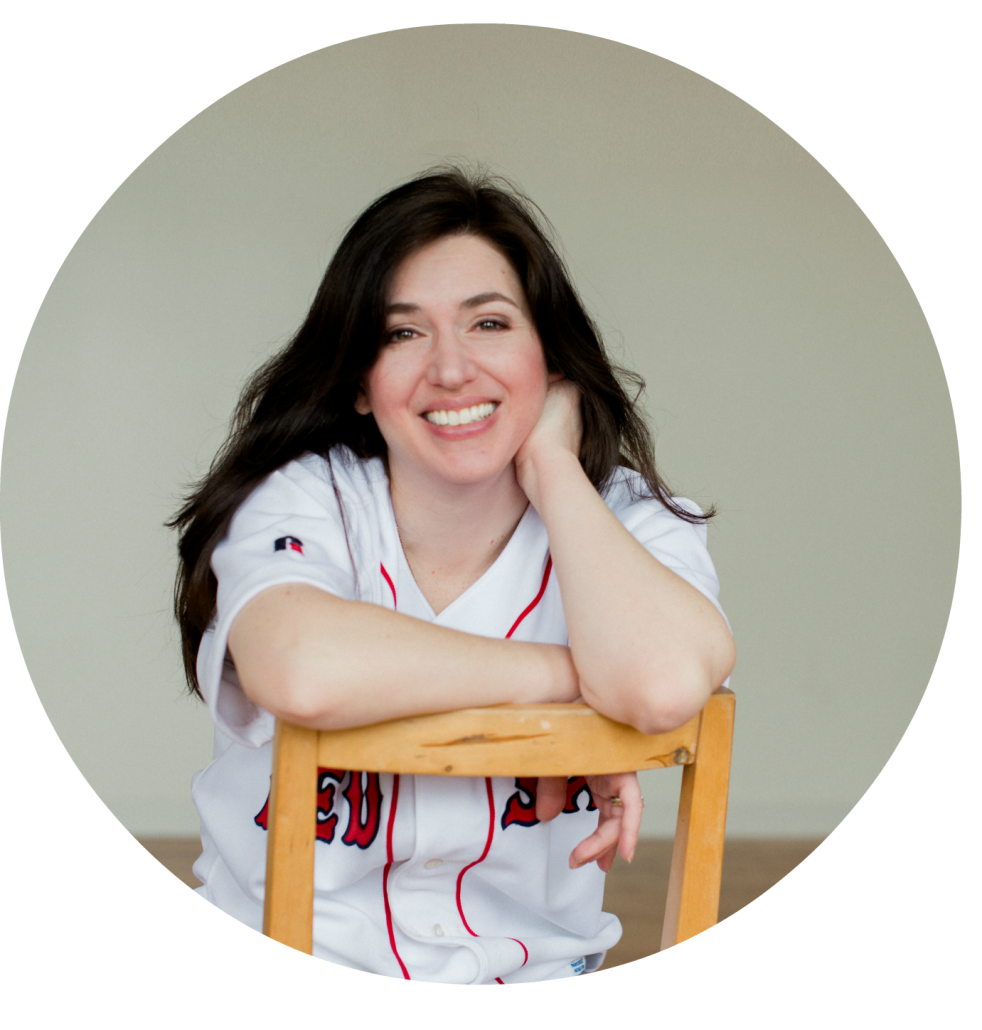 Love.
Money.
Superstar career and thriving business.
Health.
Happiness.
Step One: Admit that the things you want are available to you.
Step Two: Trust and believe, especially when it's uncomfortable or when reality flies in the face of those beliefs.
Step Three: Get some fucking support.
The secret is knowing with every fiber of your being that you have all the power. You always did. And you certainly always will.
Struggle and hardship are optional.
You choose how to interpret events and circumstances. The meaning you ascribe to them is all up to you.
The beauty of that truth is you create new experiences and choose how to feel every second of every day.
And when you feel good? You do what's good for you.
With authority, certainty, strength, calmness and belief. All the things I know you WANT to feel every day.
Receiving MORE, being MORE, doing MORE comes from inside.
Tapping into that is what creates miracles for me every day. It's easy. It's fun. It's stress-free and affirming.
Who doesn't want that?
Who doesn't want to know they are in the right place at the right time, experiencing the right thing? That it's impossible to do anything wrong? That there's no need to judge or criticize themselves or ever worry what other people think because everything is happening as it should?
Oh, and that once you accept all that, you receive infinitely MORE from the Universe?
When you dislike yourself, criticize yourself, think you're not doing enough, you send a message that you aren't good enough. You have to work harder. You have to try harder. You have to become someone you aren't. (Read that again.)
And isn't that false logic? From where I sit (having gone through exactly that for four decades), it's a massive lie that pins us — stuck — to where we do not want to be.
If you're still reading, then I know you're ready to let that go.
It's time for MORE. And it doesn't involve stress, sweat, hustle or shame.
This is about understanding you are perfect. Good things want to come to you. And you can attract them — and keep them — any time you want.
It's time for MORE. Because freedom is priceless. And you have the key inside you right now.
MORE is my monthly membership program for women who want off the hamster wheel. Who want to create the life they love, have amazing and deep relationships, earn money with ease and FEEL AMAZING.
Here's what MORE looks like:
Each week, I release a new training in the membership site on how to open up to receive, attract clients, cash, love and more
Any time you need me, tag me in a post inside that group for support and guidance
Each month, I host a LIVE group call via Zoom to answer any questions
You also have access to my team of coaches — who were hand-picked and trained by me personally — for 1/3 the normal rate $500 (versus $1500) to keep you on track and give you extra support when needed
AND you receive access to a bank of pre-recorded RTT therapies for everything from weight loss to wealth wiring, from instilling confidence in yourself to freedom from anxiety
And MUCH MORE
And let me be frank: This is not a simple weekly exercise you receive and then blow off. You don't do it "a little bit" and then move on.
Once you start, you will notice PROFOUND shifts in your thinking, your level of awareness and in what you tolerate. You will realize in an instant that YOU are running the show.
Things that used to happen every day (and irritate you) will dissolve. People not on board with the new you will fall away without you even trying. Your energy will shift dramatically. Your belief in yourself will go sky high.
And as everything shifts, you grow more, elevating what you want, stepping into that woman — and loving it.
The only way I can describe it (having lived it and having helped many, MANY navigate it themselves) is it's the beginning of an epic journey that can only end one way: With you firmly on top, taking no crap, putting your order in to the universe and sitting back KNOWING it's about to arrive.
This is high-level mindset work.
It will change you forever. Full stop.
Sound like what you need? Ready to make waves and take no shit?

Just $197 a month? Yes, really.
OR $1497 for the year!
What happens inside MORE…
You begin taking steps that get you the things you want
You understand at a deep, core level you're more than enough and you always were
You make quick decisions (like a boss) because you'll trust yourself
You always know what to say, how to say it, and how to sell
You naturally take care of your body — food, rest, fun, LOVE
You deflect negative energy, low-vibe people and anything that used to divert you from your mission and the life you want
Comfort, certainty and strength will be your new normal
You discover new strengths and talents and how to leverage the hell out of them
You believe in yourself with unshakable confidence and conviction
I could go on. But do I really need to?
Changing how you feel about yourself changes how the world shows up for you.
It's time to stop playing and feeling second best. It's time to claim what is yours and stand in your power.
We all need support, outside perspectives, friends who lift us up. That's what this community is.
Imagine having a group of women behind you, all cheering you on. See them in your mind's eye right now, reminding you that you are enough, you can have what you want, you are amazing. Every one of us has your back. We want you to succeed every bit as much as you want it. Because when one of us makes it, it paves the way and shows us possibilities.
So much MORE is always available to you.
Are you seriously still waiting?

$197 a month OR
OR $1497 for the year!
*
Of course there are bonuses…
Bonus #1: FREE access to LIVE calls with Becky for in-depth guidance
Bonus #2: FREE access to Becky for every "How do I" and "What if" question you come up with inside our members only Facebook group
Bonus #3: FREE access to two intensive trainings on money, mindset and success
MORE is for you if:
You're committed to growing your business, but you feel overwhelmed and frustrated
You tend to put everyone else first, often at your own expense
You feel isolated, but enjoy working on your own
You understand being part of the right community helps you accomplish more than you ever could alone going it alone
You want to make a difference in the world
You've got a big vision, and you're tired of feeling "behind"
I can't wait to see you inside.
*
---
WHAT OTHERS ARE SAYING…
It is officially time to celebrate!!! Honoring this group and the tremendous support, sisterhood and training!
Becky!!!! 6 months ago I was struggling with self-worth, my money mindset and a shit ton of beliefs that didn't serve me in my highest identity…and the insidious piece of it all was that I didn't even SEE it! Yup…was clueless.
You shined a light!! No, fuck that…you were a LIGHT HOUSE in my storm!!
Today…I just signed a $125k contract with a client and WELL DAMN!!!! I'm celebrating!
Gratitude is an understatement!! You, and YES, and MORE and you girls…we're in this together and it feels so freaking empowering – Dianne Sykes




I love the trainings from you with topics that seem to arrive just on time. I love the honest, thoughtful feedback that you give us when we need it. It is so valuable to see what other people are posting because even if it is just a shred, I can always relate. I love being a part of a community of powerful, successful women that are high-vibe, honest, genuine and have found a safe space to grow and be vulnerable. – Jami Principe

The women in this group are thoughtful when they respond. Seems like a more seasoned/mature group than many. I so appreciate your quick responses and everyone else's responses on my posts. The trainings are amazing. I feel like I can share what's really going on with me and receive feedback. Value from other people's posts as well. – Susan Kennedy

I love being a part of MORE because it is a frequent reminder to turn off the chaos and focus on me. It's the permission slip that allows the real me to stand up. It's the direct feedback and perspective from Becky and the group of amazing women, who lovingly hold a mirror up to my beliefs so I can take a good hard look at them and decide if they're worth keeping or not. And I love the weekly training that helps me to work through the things that are holding me back and develop positive habits that will pull me forward. – Heather Stephens

Forced to look within. Make change. Question the norm. Safe haven. I'm still a noob here but feel in such a short time I'm already looking at the world differently, despite all of my resistances. I've never considered myself 'woo'. But I love the way you state things so LOGICALLY. I'd say that makes you really stand out to a nerd like me. – Katrina Hubbard

MORE programe is like morphosis but I call it MORE-PHOSIS from a people pleasing and self-forgetting to self-loving blissful bitch. You know that one friend you can call at 2am and you feel "saved" just because s(he)listens, gets you and says: "When?", never "Why?".

Well, in MORE you can literally write at 2am in the morning and someone is here who is on your frequency.
Becky created the basis for a sisterhood where we are free to be.
We get hugged, ass-kicked, questioned, called on our bull-shit, appreciated, valued, SEEN and HEARD.
No post is ignored, no question un-answered.

One time I posted a really nakedly vulnerable post and a big chat of many members happened and then when I woke up the next day, there was Becky saying "I could not stop thinking about this question and the thread which developed, so I decided to write and guide you all so more, because it is crucial for your progress.

In my "other" life online, I am the powerhouse. I am the electricity socket if you know what I mean and here, here I can be a turned-off light bulbs who gets turned on my other member's honesty, vulnerabilty, insights, inspiration and shine upon my future with the ever glowing light. Need MORE proof MORE is for you? Then it is not for you coz by now you should not be reading anymore but writing down your credit card number, so Annie can get your dry Martini ready for the welcome party. – Lenja Faraguna

Incredible community of high-powered women who get it, lead by one of the most compassionate, invested, raw and real coaches who is walking her talk.

Each one of the women who shows up, real, vulnerable, open to share, and open to receive, is fully supported by those who have her back. Who truly care about her.

And that is all in addition to Becky's trainings which, on their own, are invaluable if you're looking for more… more ease, fulfillment, joy, and most importantly – freedom. – Sara Speicher

This is high-level work for a fraction of the price. The assignments are incredible, deep, and change the game if you really dive in and do them.

The women in here are amazing – what a sense of support and love for each other. Everyone in here WANTS to get better and change their lives. Seeing other people have breakthroughs and big moments is super motivating and a reminder to get off your own ass.

I've never seen a small group like this grow so fast in achievement and mindset. It's pretty incredible. Less work IS the way! – Erin Monaghan
*
I'm so excited to share this with you. 

$197 a month OR 
OR $1497 for the year!
* IR

---
Are you seriously still waiting?