Who are you when you finally arrive?
That's not a trick question.
Who will you become when you're not chasing goals anymore? When you have it all?
How's it feel?
What's it look like?
What will be next?
Most people don't know.
We're not taught how to visualize a time when things actually fall into place.
We're taught how to WANT, not have. So we keep wanting and, paradoxically, holding away everything we are trying to call in.
I've got a 6-week workshop to show you the mindset tools to stop that shit. All my secrets, techniques, tips and hacks to release the struggle and go sky-high right NOW.
This is six weeks of pure, unadulterated, high-level mindset work for women who are ALL-IN, unstoppable, committed to doing what it takes.
What is mindset work, really?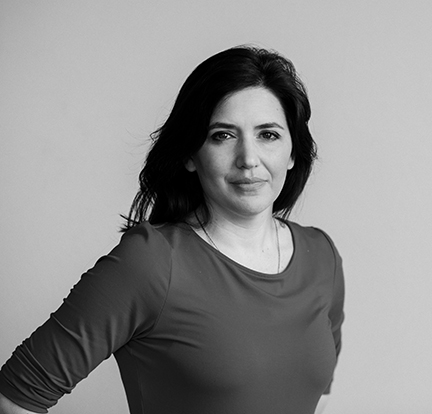 Mindset is a fancy work for how you think. It's important because how you think creates your feelings.
Feel like shit? Excellent chance you've been beating on yourself, worrying about something, obsessing over what you don't have.
Feel good? You're probably mulling over something exciting, a new opportunity or adventure, or looking back on an achievement.
The great news is you have total control over your thoughts. Every. Single. One.
And once you choose to manage your mind and train your brain to focus on thoughts that feel good, your frequency and vibration increases.
That's when life changes.
But first, you have to learn how to tap into maneuvering your thoughts (instead of walking around on auto-pilot, like most people).
Inside this workshop, you will finally figure out how to do this for yourself, on demand.
I'm revealing all of my highest level mindset secrets to get you where you want to go NOW.
This is NOT for you if:
You think strategy and systems are the answer
You're more interested in creating new funnels, schedules or sales tactics
You're addicted to figuring out "how"
You believe the laws of the universe only work for other people
This IS for you if:
You know the money's in the mindset
You're after tried and true techniques to BE the person you want to become immediately
You need guidance on doing the inner work regularly
You understand your thoughts are the foundation for your life
You believe getting your mindset right ultimately creates the life you're after
You receive:
6 weeks of pre-recorded trainings and assignments to change your life, by choosing to implement what you learn
The tools to go deeper, not just with yourself, but with your clients
You walk away knowing:
How to roll like the boss you are
How to stop wishing, hoping and begging
How to step into a new reality on command
How I used these same tools to go from broke to multiple 7-figures
How to teach these skills to clients so they can become who they know they were always meant to be
What it's like to meld time (this IS a thing)
That you have the ability and power to do whatever the fuck you want, when you want to
Investment $997

You in?

The thing most people don't understand is using someone else's funnel, marketing tactic or launch strategy will only get you so far.
In fact, I could give you a 7-figure funnel right now. But if you don't know how to manage your mind, spot your weaknesses, shift out of self-sabotage and work with your limiting beliefs, you will FAIL anyway.
The remedy, obviously, is doing the deep mindset work. Inside this program, I show you how.
When I teach this program live, it costs $997. This week's offer of $197 is a massive bargain by any measure.
As soon as you signup, you will receive the first week's content. The rest is dripped out weekly.
This is in-depth material that you may want to play multiple times to digest and embody fully.
I don't offer this program often. So grab it while you can, and save $800.
Investment $997

You in?

---
Becky has a knack for teaching concepts in a really easy to understand way. She kept putting the pesky monkey mind in it's place and it was so apparent when we all kept deferring back to our fears. She called bullshit and it helped me realise that I'm crazy for believing in the fear.

I took a good hard look at my finances and saw where I was hiding in fear. Both in my business and in my personal life.

Becky is the real deal. – Siobhan Barnes

I can honestly say that the mindset program is not what I expected. It was so much more. Techniques and strategies that I've not come across before that were mind blowing. Sometimes the tasks were not easy to be honest, but what mindset is when digging deep? You have to dig to make change and come out the other end a new woman. Massive massive positive changes with massive massive unbelievable positive outcomes. Thank you, Becky, for sharing your secrets. – Kris Davies

It took me a while to think about the program, to be honest. I've known Becky, I've admired her work, and every woman I had been looking up to has at one point or another been coached by her. So I knew she was the real deal. I also knew that my life would never be the same again – and I was waiting to be ready for it. But the thing is, you're never ready. You either do it or you don't. So, I jumped. 


At the time, I remember I was just recovering from a big disappointment in my personal life, my business took a hit as a result, and my sole focus was to meet a specific monetary goal.

As the result of being in the program – and showing up and doing actual work every day, my life started to turn around! I started to realize who I am, what I stand for, why am I here… And I never looked back. – Sara Speicher

Wow!! You're making more money than you ever imagined you would.Heck, it's easy, your perfect clients are lining up to invest with you and you're rolling in it. Wait….That's not the case? Even though
you're "doing" everything right? Well then you better get your ass in
here and be ready for Becky to get you in touch with the next level
YOU that's obviously been hiding. If you're serious about making money and serving- this is where you belong. – Rana Olk
Hands down one of my favorite courses EVER. I thought I had done some pretty good mindset work… but this stuff Becky teaches is next level depths of where I was still stuck, things I had ignored or just swept under the rug. Like, you cannot do too much mindset work — this bypassed all the surface shit and just went straight to EVERY core issue I was blocking myself with and didn't even realize.

It's incredibly revealing – I think my entire soul was stirred up and rearranged. Every time I re-listen to the teachings, I get something more…. another AHA! It's jam-packed with tools you need to shift into a totally new person. I'll be referencing this material for a very long time.  – Erin Monaghan