Manifest NOW 2.0 – because we like RESULTS
There's a distinct difference between the kind of "manifesting" most people talk about, and the kind of manifesting that actually works.
This course is about the latter.
The art of manifesting (money or anything else) isn't about praying for it, hoping for it, concentrating on it, wishing for it, beckoning to it, whispering to it, or some other variation of fluffy bullshit.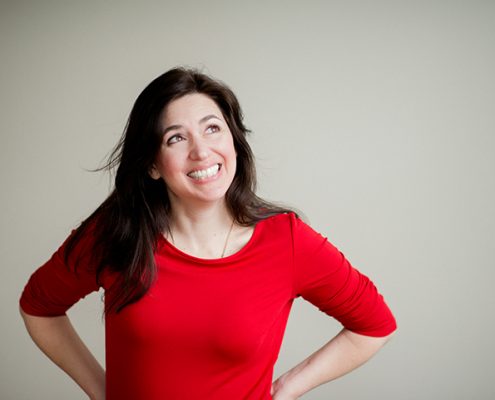 Rather, it's about tapping into high-level psychological ways to gain confidence in yourself, experience an iron-clad belief in your ability and, in turn, get what you want.
Overwhelming self-assurance is a beautiful thing, baby.
If you're ready to get what you want – without having to beg a single soul, discount your rates, suffer doing grunt work, start at the bottom of the so-called barrel, or any other demeaning thing that most business owners put themselves through in an effort to "earn their keep" (this is a joke, and inside you'll learn why) – then buckle up. I'm about to blow your mind. 
Manifest NOW is a 4-week course that operates very much like a college course might: You'll start off with the basics and move on to cover mind-altering theories that can and will change the way you ask for the things you want forevermore. Hint: You won't need to ask ever again.
I've taught successful manifesting for five years. This is a tool available to all of us, any time. I'm wildly passionate about it because I've seen powerful results for myself and my clients.
There isn't a single reason you can't have the results you want, unless you choose to believe…
It only works for other people
It's too hard
It takes too long
Or some other variation of the above lies
On the other hand, if you understand we are all pieces of the same consciousness, all part of the same ball of energy that created us, then it gets infinitely easier.
The laws of the universe don't apply only to special people. They are like gravity. Of course you can manifest. You just need a hand sorting out what's true, and what your mind has created out of fear, and choose your beliefs and actions accordingly.
How it goes down:
Four weeks of pre-recorded training, covering everything from intention and faith to daily practices and vibration.
In all, the course materials contain more than 6 hours, plus 60 pages of lessons, processes, tips and tricks to show you how it works, where most people can stuck – and how to make sure you aren't like most people.
I'm going to show you that the only thing in the world that changes things is thought. What you think, you create. And the nuances between those thoughts can make or break your manifestations.
This is your invitation to change your life.
*
One time fee: ONLY $197!

Plenty of people think they know how to manifest.
Then, they take this course.

Fourteen years ago, when I was unemployed, broke and scared, and sick, I came across a book called Think and Grow Rich. Many of you, I'm sure, have read the Napoleon Hill classic. Up until that time, I'd never heard of thoughts shaping reality. Crap, I'd never heard of the word "manifest."
Despite all my doubts, I was tired and scared enough to put disbelief aside and read – and then implement. I decided to try believing in myself, in the concepts Hill outlined, in the possibility that my life could be better if I changed, rather than hoping the world or my circumstances would change. That little book altered my life forever.
I created a business I love. My relationships with family and friends became deeper, closer. I treated my body with the respect it deserved, ate well and slept, ultimately healing from agoraphobia.
In the decade since, I've continued to study, learn and grow. The Tao Te Ching, The Keys of Enoch, A Course in Miracles, the Catholic Bible, Osho, Saint Germain, Neville Goddard and many more. I've taken too many courses and become certified in multiple personal development modalities. I've consumed Wayne Dyer, Eckhart Tolle, Alan Cohen, and Jerry and Esther Hicks like a rabid beast.
All of them point to one thing:
You receive what you believe.
That's the core of manifesting. I can't wait to show you how this one concept can change everything for you.
One time fee: ONLY $197!
Plenty of people think they know how to manifest.
Then, they take this course.

---
I now know exactly how to manifest. Becky's course is so well laid out and had really helped me put all the pieces together and explained it in a way where it is super clear on how intentions, positive affirmations, vision boards work together. For the very first time I have my own daily ritual, and signs of abundance happen to me every single day. I highly recommend this course to anyone who is interested in learning or getting better at manifesting all of their desires, Becky makes it super simple and easy to understand. – Whitney Mullings

I am absolutely passionately in love with this course! My favorite parts of this course were how Rebecca gives you the tools to manifest anything at anytime! That was a complete game changer for me. Last week, I used the tools Rebecca taught  me to manifest $800 in less than 20 minutes. I was not able to manifest $800, instead I manifested $1000. This course is absolutely life changing! You will regret not doing it! – Jenn Bovee

I was fortunate enough to find Becky online and I'm so glad that I did! Her Manifest NOW class was just what I needed to shift my attitude about money and about life in general. She helped me to see that it's okay to dream and to ask for what I want…including money. One of the most important things that I learned from this course is that I'm deserving of all good things. Due to past life experiences, I've struggled to feel worthy and deserving of all the good that the Universe has in store for me. While I'm still working through some of this, I've come a long way and know that with more practice and more "I am" statements, I will overcome these limiting beliefs.

I highly recommend the Manifest NOW class to anyone who is not feeling worthy of financial/life success, is feeling stuck with money blocks, or just wants to make their lives more enjoyable. This class helped me to be more courageous by asking for what I truly want in life. If you have an opportunity to take the Manifest NOW class, don't pass it up! – Michelle Vina-Baltsas

I took the Manifest Now class thinking it would be fun, and what could it hurt, right?  What I found was that I am now able to focus on the small pieces of evidence that I was overlooking before, and actually am seeing a lot of results in my businesses.  In fact, it's almost like things have kicked into high gear since I started following the principles taught in the class. – Haley Gray