You want more clients?
I want you to have them.
There are more than enough people in this world who need your outstanding services. So the only reason you don't have them in your world right now is for lack of know-how.
This is a problem easily solved.
If you're constantly worrying about where the next client will come from…
Not sure anyone's paying attention to all your social media efforts…
Despise sales calls…
And are starting to wonder if your ideal clients are even out there…
YOU WANT TO BE IN ON THIS.
I'm doing something I've never done before.
A one-day workshop where I walk you through how to find your clients, target your marketing ONLY to those people, make the sale and do work you love (and nothing else).
Sound like a pipe dream?
Let's make it your reality.
Enter '7 Letters that also say HELL YES? CLIENTS.'
→ Many of you already know that once a year, I host a weekend retreat in Boston with Jack Canfield. It's limited to 8 women and costs $15K a seat.
→ During those events, I teach women how to find their exact right clients, market only to them, make the sale and only do work they love.
So I decided to distill it into a 2-hour workshop and share it live in a group setting for YOU.
I'm calling it '7 Letters that also say HELL YES? CLIENTS.'
And since it's the freaking holidays (and I'm in the mood for a cheap quickie) you're getting one hellavuh wham-bam-thank you, Beckster.
You can snag your seat for $350.
Seats are limited.
The event will be held via Zoom on Jan. 11 at 11 am ET, and there will be a recording.

Inside, I'll show you the simple formula anyone can use to customize your marketing efforts and craft a strong online presence and call in your perfect people.
This is literally everything you need to know to attract the best paying clients using your innate skills and gifts. No sleaze. No begging. No fear.
No more stress about finding clients.

No more wasted time and energy with people who aren't a good fit.

No more anxiety about whether the client will get results.

No more doing shit you hate.
The truth is it's not hard to be a magnet for your perfect client. And once you know how to consistently draw them in, you can stop worrying about where they come from and just HELP THEM.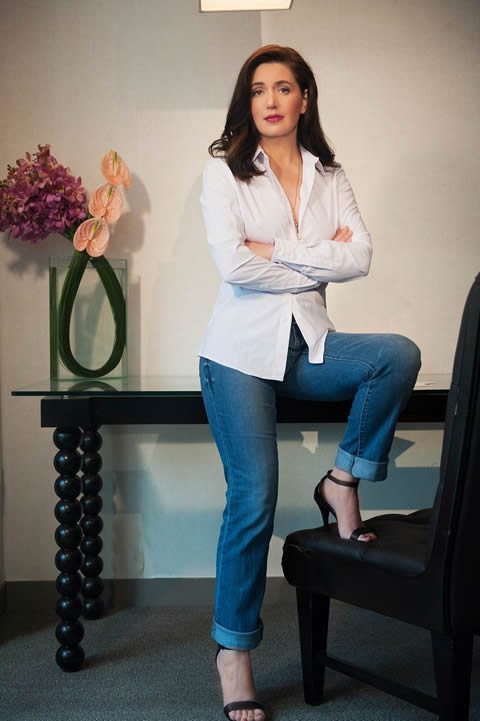 I can't wait to show you how.
We'll cover the non-negotiable, must-knows of making money and helping people as an entrepreneur, including…
My personal business and wealth consciousness philosophy.
A crash course in believing in YOURSELF.
How to use your fear to your advantage.
What you offer that no one else can.
We'll be LIVE on Jan. 11, 2019, at 11 am ET. Seats are limited.
Click the big red button, grab your spot and get profitable.
I have never done this before and I highly doubt I will do it again.
See you inside!