Refund Policy: Please be sure you are 100% committed to the work that you'll need to do for CCC® as we do not offer refunds or cancellations for this program. By using or purchasing our program you understand and agree that all sales are final and no refunds will be provided for any reason.
Non–Disparagement: In the event of a dispute between us, you agree to not engage in any conduct or communications, public or private, designed to disparage the Program, the Coach, Rebecca T. Dickson Inc., or any of the Program participants. Where required by law or arbitration, you are not prohibited from sharing your thoughts and opinions as a part of the legal process.
Please read our full terms and conditions by clicking here.
WHAT OTHERS SAY ABOUT CCC…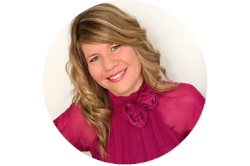 CCC helped me get clearer on who I want to serve and my true mission. I released some serious money blocks that I had been carrying for years.
The LIVE calls were incredible. The guest experts delivered above and beyond too. The support from the group and Becky was so valuable to me.
This program is great to help people get on track and form the essential foundation mindset and structures to run a business. – Emma Ward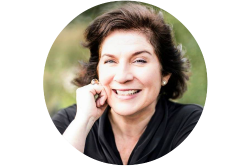 Taking CCC made me me more aware of my (brain shit) – crumbs.
I enjoyed everything that had to do with mindset; it was great. I loved having my sales page reviewed but also having the tools to write something well. The weekly calls were AWESOME, and the guests and Becky were top notch.
CCC is truly amazing and I don't think there is anything on the market like this. – Carole Bozkurt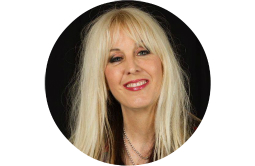 Just had to share with you… I followed this structure for one of the biggest clients I've ever talked with. And YES. It's a YES. I knew he was interested, but I was a wee bit nervous and really held to your call structure and it helped tremendously.
Lady, you've changed my life. I also have let go of my ridiculous idea that I needed to keep my prices low. What a load of crap. In fact, they are going up. You fucking rock. You really do. – Share Ross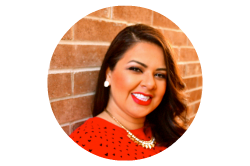 CCC was a life-changing decision!
It introduced me to a whole new world where the possibilities are endless with the right mindset and the best part, this powerful mindset is learned in CCC. This mindset will be key to building a successful business in which you attract the dream clients you have always imagined having.
It literally felt like I was being handed the blueprint to becoming a millionaire with my business.
This program will bring the much-needed clarity that we all seek as entrepreneur to have a successful business and to have an unbelievable mentor like Becky on your side is just priceless. If you loved Becky before taking CCC, you will make you fall more in love with her, if that's even possible.
I can't find the words to describe the too good to be true value that I'm getting out of it. The workbooks are full of expertise info, the weekly calls with Becky and our weekly Experts are full of wisdom you can apply instantly, and being part of the CCC FB tribe is amazing! In the FB community, we get help from our weekly experts, Becky, and other awesome CCC classmates, so there is no chance for B.S. excuses. And a great perk you get lifetime access to the program, which helps you go at your own pace if needed. You can apply everything you are learning to any business. – Carolina Velasquez-Gomez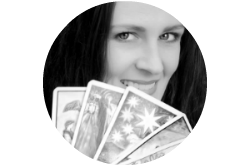 If I had to describe Becky's signature CCC program in one phrase it would be life changing. Not only in my business, but in terms of MINDSET. You will discover your confidence, how to promote that, reveal your deeper identity and, I should mention, all that is accomplished in just the first two weeks. I haven't even gotten to the techy business aspects of the course that address blog posting, copywriting, energy vibration work, webpages, sales, opt-ins, packaging, Facebook advertising and autoresponders. To top it off, a workbook that actually "works," and one you look forward to completing because with every page, there is a new lightbulb moment. I had no idea what I was getting into when I signed up for this course, but I do know I was led to it.
I am a psychic. I am a stubborn psychic who thought, "I know myself. I'm an intelligent person. I can read books and watch YouTube video courses and figure this business stuff out myself. I should focus on working hard and making more money not spending it." Thank goodness the psychic voice in me said to just do it – and I listened. And because of that, it has made all the difference. – Marin Graves
LIMITED-TIME OFFER INCLUDES:
✔️ Clarity, Clients & Cash (Lifetime Access)
✔️ Client contract templates (Value: $3,000)
✔️ Client intake forms (Value: $997)
✔️ THE Guide on how to run effective sales calls, with detailed email sequences for followups (PRICELESS)
✔️ The Doer's Guide, how to execute anything 90 days at a time (Value: $197)
✔️ Unshakable Confidence workbook (Value: $197)
✔️ All 4 masterclasses and 3 workbooks (Value: $1,000)
Earnings Disclaimer
We don't believe in get rich programs. We believe in hard work, adding value and serving others.
Our programs are intended to help you share your message with a larger audience and to make a difference in the world, while growing your business. As stipulated by law, we cannot and do not make any guarantees about your ability to get results or earn any money with our ideas, information, tools or strategies.
After all, it takes hard work to succeed at anything in life. Your results are up to you and the amount of effort and resources you are willing to put into succeeding.
We just want to help by giving great content, direction and strategies that move you forward.
Nothing on this page or any of our websites is a promise or guarantee of results or future earnings, and we do not offer any legal, medical, tax or other professional advice.
Any financial numbers referenced here, or on any of our sites, are simply estimates or projections, and should not be considered exact, actual or as a promise of potential earnings.
All numbers are illustrative only.
In fact, the average person who purchases this and other programs never puts the work into implementing the strategies taught and therefore achieves little to no results.
Our more detailed earnings disclaimer, privacy policy, and terms and conditions for this program and website can be accessed via the link below.
Transparency is important and we hold ourselves (and you) to a high standard of integrity. Thank you.