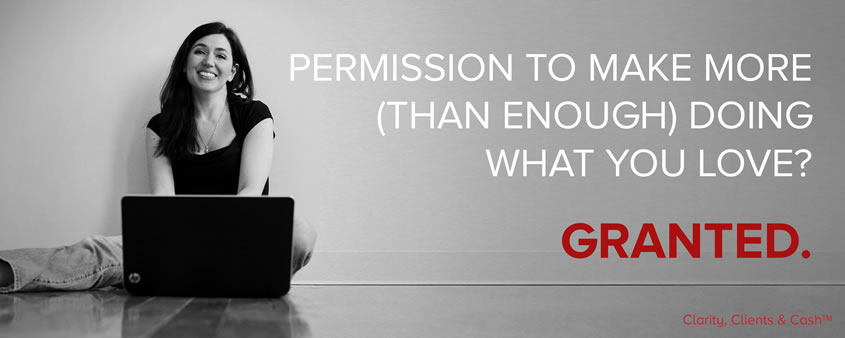 *
Chasing clients not paying off like you thought?
*
The noise of Facebook drowning out your message?
*
That's about to change. Right now.
*
What if you could make $100K in 90 days or less? Sound too good to be true?
These are the results my clients get over and over and over.
Trust me. You want to keep reading.
No more chasing. No more dry months. No more blending in with the wallpaper of social media.
Welcome to the most intense and result-oriented weekend of your business to-date.
This two-day GROUP virtual weekend intensive will change your business approach and your profits – in a really, REALLY great way.
When we're done, you'll have copy that leaves clients begging to work with you. On YOUR terms. No more negotiating. No more haggling.
And your prices? Clients will pay them without batting even one of their high-dollar lash extensions.
Because your business after one day with me will be the earning machine you've been fighting to build.
If you know anything about me, you know I don't play games. We'll get in and get working from the first second we're on our call. And from that moment, you'll swim in powerful information that'll shift you from struggling to find the women who want to work with you, to putting them on a waiting list – because 10 of their friends beat them to your client calendar.
No more scrimping and saving for every course that comes along. No more trying to figure things out on your own (and missing the mark). You're a savvy coach, but NOW? You'll become the envy of your industry.
It's called Carpe Diem and it runs June 13 and June 14 from 10 a.m. to 2 p.m. EDT.

What you get:
45-min 1:1 with me to review and identify EXACTLY what you want and need to get done during the event, so you walk away with action and answers (Take my clients' word for it: What you get in 45 minutes is more than most people receive in a year-long mastermind with someone else)
A fresh sales funnel, whether you are a new entrepreneur or an experienced one who has a funnel that isn't selling, so you can start reeling them in with lightning speed – and making real cash money
A plan for your first live event or webinar so you are pushed to create results your clients pine for
A rewrite of one piece of copy (sales page, about page, leadpage, home page, etc.). I'll do it myself either during the event, on the 45-minute 1:1 call, or in between the two, so you have copy that bleeds the emotion you need to make them buy
Two four-hour days with me and 24 other women hustling their asses off (Valued at $8K)
14 days (two freakin' weeks) email support following the event to make sure you get questions answers and can implement immediately – to make money NOW
And that, my dear, is more value than you'll get anywhere.
*
But just to be sure you're full-on making this happen, you also receive these bonuses…
The complete CCC course materials and recordings (multiple 60-page workbooks, videos, audio bonuses, sales email templates, contracts, and more). This is THE program you'll go back to again and again for smart, savvy moves that make your business money. (Value $997)
Money Mindset Mastermind – my 4 week DIY course to get your head on straight when it comes to dolla dolla bills. Because if your head is not aligned with your goals? Nothing will happen. (Value $499)
Two bonus audio trainings from Kendrick Shope, MY coach, who will teach you her secret tips and tricks for consults and sales – the ones you MUST master to sell, in any situation. (Value priceless)
The one thing women who work with me know? Money-in-pocket. Because the only thing I know is results.
I'm the coach who went from $212 to making more than six figures a month. And I've helped countless others triple and quadruple their own income.
This is your time. And this is the one investment you'll make that will change your business for good.
Don't waste another dime on a course that isn't bringing you what you need. This intensive with me will do it.
To shift from wishing people would book your sessions to being seen and known as an authority in your industry?
This is the last and most profitable weekend you'll ever invest in.

Details for this Two-Day Group Virtual Intensive:
Saturday, June 13 and Sunday, June 14 from 10 a.m. to 2 p.m. EDT
Attend online, via Skype or phone
Open to 25 women ONLY
Investment: $5,000
I've never done this before and I'm not sure I'll do it again.
This will sell-out. If you have questions, click here to schedule a quick chat with me. But do not wait.
Ready to purchase? Click below to secure your spot with a $2,500 deposit. The second payment of $2,500 will be due by June 1, 2015 and will be automatically deducted.
You will automatically receive your welcome packet and after June 1, 2015 you'll receive access to my schedule to book your 45-minute 1:1 call.
It's time to earn.
This is the last and most profitable
weekend you'll ever invest in.
*


I made over $100,000 in 90 days after I worked with Becky. I came to Becky at one of the lowest points in my life. I had no money, no clients, and no real business after trying it on my own for over a year. Her no nonsense approach whipped my mindset into place and I was able to create a business (and life) that I am excited about. Working with Becky has opened doors and opportunities I never imagined. I would definitely work with Becky again – in fact, I still do. – Jenn Scalia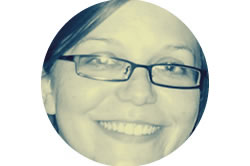 Guess who's stacked up $9K since we spoke?
Actually, that's $9K today. Just today. Including this client that you gave me the copy for. Say what?!?!? Love and gratitude. xoxo
– Hattie Brazeley | hattiebrazeley.com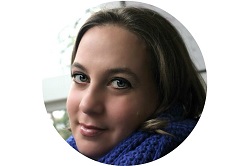 I made $2,500 after one hour with Becky. Best hour I've spent in my business so far, and it's only the beginning.
I know with her by my side I AM going to get where I need to be. (I'd say want, but I have a feeling she has bigger dreams for me than I could ever imagine.)
If you've been thinking about hiring a business coach, and you're ready to hear what you NEED to do (not what you want to hear), you MUST take Becky up on this offer. I have no doubt she can help you like she helped me. – Dayna House
*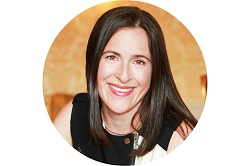 HOLY SHIT. Becky is a genius. I inarticulately rambled for five minutes about what I did and Becky brilliantly boiled that down into a few powerful sentences that completely spoke to my audience in a way I could not find the words for.
She works at lightning speed, over delivers and I'm so glad I took the leap of faith to hire her when I did. Even just an hour will create big shifts that you need. Hire her. – Dr. Jenev Caddell
*

*
*
Refund Policy: Please be sure you are 100% committed to the work that you'll need to do for Carpe Diem as we do not offer refunds or cancellations for this program. By using or purchasing our program, you understand and agree all sales are final and no refunds will be provided for any reason. Please read our full terms and conditions by clicking here.