A guest post by Desiree Wolfe
Unless you wrote your book just for a copy on your own shelf, you're going to need to do some marketing. Yes, marketing. That scary word most writers think they understand but really have absolutely no clue about. It doesn't have to be scary if you're prepared. I've compiled five truths about marketing your book so you can start getting your crap together now. Because once you publish, you're already late to the game.
5. Your Book Means Nothing.
Here's the brutal truth. No one gives a shit about your book. But they do give a shit about YOU. People aren't going to buy your book because it looks good on the shelf. People WILL buy your book because they like you. They heard about what a great writer you are. Someone read your bio or recommended you to a friend. They read a sample of your writing in your blog and connected with your style. So start connecting with people NOW. Make sure your social media is active and that you're talking about your projects and you're getting people interested in you, by being interested in them. The longer you're online the greater your connections will be and more people will be compelled to purchase your book.
4. You're Not Ready for Success.
Before you send your book off to the printers, think like a rock star. Be prepared for people to ask for more information. Be prepared for media interviews and interest. Make sure you have a media kit ready to go. Media moves quickly. Journalists and producers don't have the time to wait for you to "write something up" to describe you and your book. Get that shit together ahead of time and you'll be a media superstar.
3. No One Is Going To Do It for You.
Ever heard the phrase, "If you want something done, just do it yourself"? That goes for selling your book. If you want your book to sell (of course you do), you're going to have to be your own best marketer. Unless you hit a batch of amazingly good luck, your book isn't going to sell itself. That doesn't mean you shouldn't hire help or marketing services. That means you know your book better than anyone, so you should be talking about it everywhere you go. Carry promotional items, like bookmarks and flyers, so you can pass them out quickly when you're running errands or speaking to people. You are your best salesperson.
2. It Takes Work.
Just when you thought the hard work of writing your book was coming to an end, you have a whole really hard-ass task ahead of you. Marketing. Now is not the time to sit back and hope Oprah reads your book. Chances are she won't. Be proactive about getting attention for your book. Start contacting your local media. Research submission calls for experts. Ask for help.
1. You're not just an author. You're now a resource.
Let's face it. A billion authors are out there. Did I say a billion? I meant a whole shitload. If you want to get media attention, you can no longer think like a book writer. You're now an expert on your topic and a resource for TV, radio and publications. You have knowledge others want. When you're looking for media opportunities, look beyond the call for book authors. You're rarely going to find them. You want to look for ways you can offer your expertise.
"But Desiree, I didn't write an educational or self-help book. I write fiction. How can I be an expert?" You wrote a book about SOMETHING didn't you? Even if you're writing a romance novel, you're experienced in the writing process. You had to learn about how the characters communicated. Or how love felt, if it's a romance novel. You had to learn about defeat or challenges. People are always looking for content experts for their outlets. Become a resource and your book will be the tool your audience gets more of your knowledge.
Here's a bonus truth: if you wait until your book is printed to start marketing, you're already late. Look at your marketing plan at least three months before your book is done. Start planning NOW. Map out how you're going to be that rock star. Have goals written and the steps you're going to take to get there. And if you don't know where to start, ask for help.
I've been helping authors and entrepreneurs market for several years. Don't get caught in the scramble for attention. You'll look desperate and you'll be wondering what the hell happened.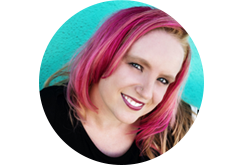 ***
Desiree Wolfe is the CEO and Founder of Desiree Marketing, a boutique PR and Marketing Coaching and Service Company. Her mission is to help authors, speakers and solo-preneurs create kickass marketing. Her undying love for swear words makes her the foul-mouth marketer who gives you real-life, no fluff advice. For more information visit www.desireemarketing.com.
In case you haven't heard, Desiree is also giving my clients exclusive sessions when they signup for No More Fuckery, our 3-month coaching package that teaches you how to be a marketing machine.
http://rebeccatdickson.com/wp-content/uploads/2012/09/mantra3DESKTOP.jpg
487
866
Rebecca T. Dickson
https://rebeccatdickson.com/wp-content/uploads/2021/06/Logo_signature_06182021.jpg
Rebecca T. Dickson
2014-02-03 09:05:43
2014-08-10 15:57:54
5 Brutal Truths About Book Marketing