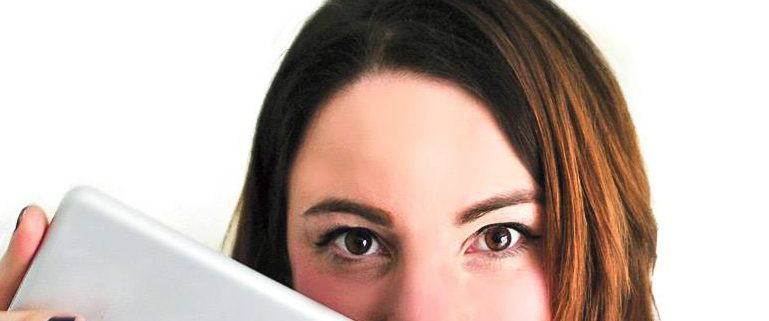 5 Ways Storytelling For Biz Brings Sales And Staying Power
Guest Post by Jo Gifford
Storytelling for solopreneurs is an essential component of connecting with clients.We tell stories through social media, through our newsletters, our visuals, and our blog content.Making that connection with clients, both past, present, and future, is at the heart of making sales.Creating value, establishing authority and increasing visibility, are all part of the picture.
So, what is it about storytelling that brings in the sales?

1) Connection
Content creation, when done well, allows the reader to connect with what you offer as a business owner.Use language that resonates with your ideal client and addresses key points they are seeking to solve.
How do you know what that language is? Read your blog comments, watch how they interact on Facebook, send 'em a survey. Watch, listen, observe.
2) Engagement
Invite engagement with your content to allow potential clients to join in a conversation.
Invite debates and discussion by:
Telling stories about your clients and results;
Posing questions;
Asking for comments and opinions.
Allow your online presence to engage with your audience by allowing a conversation to take place.
Inviting interaction makes it easier to feel approachable, to find out the needs your audience have, and to create products that solve their problems.
It's like giving them what they already told you they need….boom!
3) Authority
Storytelling online is an essential part of establishing authority in your work and your niche.
Showcase your expertise by creating posts that tease your future clients.
By allowing an insight to how you work, inevitable sales come from wanting more.
4)Value
Create content to provide value to your audience and clients.
Posts that help us to learn, improve, and solve problems empower your followers to want more; after all, they already know how you work and have bought into your approach.
5) Trust
Trust is a powerful part of making the decision to invest in a product or programme, and creating that trust online takes the legwork out of relationship building.
Share stories of behind the scenes insights, your client results and how you work. Building authority and showcasing value helps your audience to trust you implicitly and reach for the "Add to cart" button.
 ***
Jo Gifford mentors solopreneurs to work in smart, creative ways and to get their message out to the world. A guest expert on Clients, Clarity and Cash, her Blogging For Business Bootcamp teaches small business owners how to use content creation to supercharge sales.
https://rebeccatdickson.com/wp-content/uploads/2015/02/JoGifford-crop.jpg
500
769
Becky
https://rebeccatdickson.com/wp-content/uploads/2021/06/Logo_signature_06182021.jpg
Becky
2015-02-16 09:00:12
2015-02-16 03:05:04
5 Ways Storytelling For Biz Brings Sales And Staying Power