*
Alchemy, Embodiment, Alignment, Divination…
It's all about the same thing: Bringing what is unconscious to the conscious.
*
Turning on your full attention and awareness in order to be ON PURPOSE with your manifestations and intentions.
Maybe you're a witch, or you want to be a witch. Or maybe you want to craft magic in your life.
You know you have it within you.
The only problem is your head gets in the way. You start thinking you can't do what you want, or you convince yourself it's impossible. Fear rears it's ugly head and creates all kinds of nonsense about the how and when…
Or maybe you're a practicing witch now, but your results are mixed, chaotic.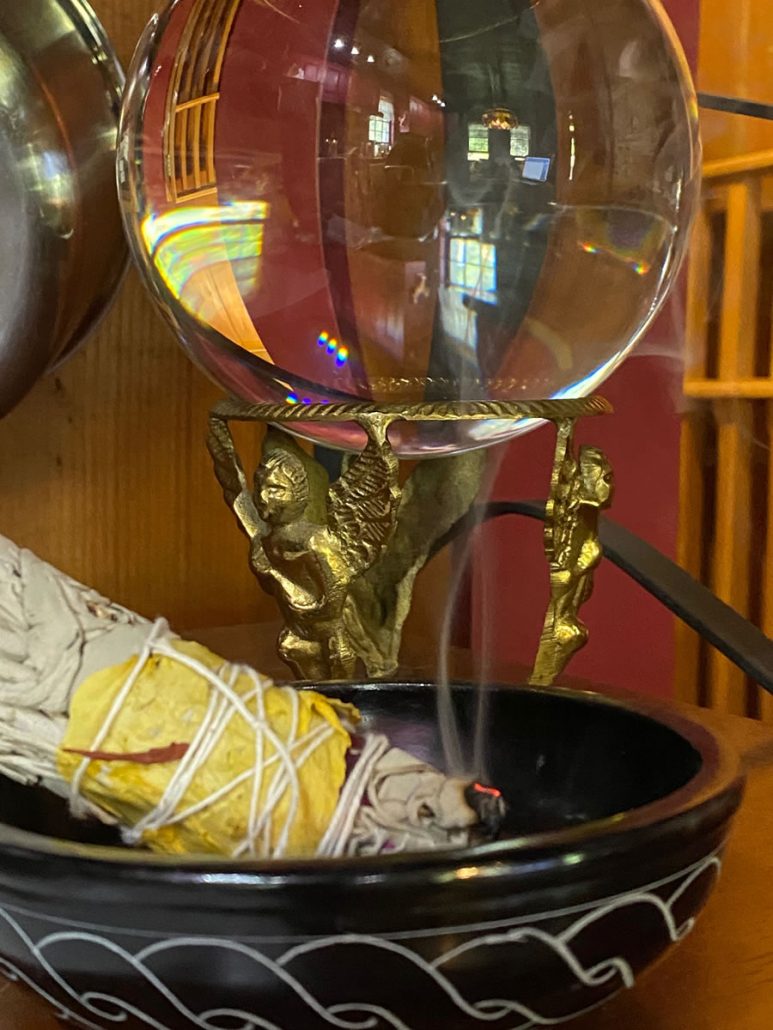 I get it.
Every human on the planet has the ability to craft magic and get meaningful, real results. But we've been taught to dismiss our inner power – our intuition. And ultimately, that is the secret sauce for spells that work.
No matter what we are trying to do – in business, love, health, parenting, etc. – if we don't believe we can, and if we do not trust our ability to figure it out and absolutely go for it, then we won't. Not fully anyway. Conjuring requires your full-on energy of belief.
And that's why so many, many (too many) women struggle with goals, dreams, manifesting and magic. Whether it's business success or a love spell, there is an easier way.
Inside Witchy Women I, I'll show you how to:
Tap into and grow your intuition
Dissolve roadblocks
Craft your own energy source
Recalibrate your mindset
Learn to cast a proper spell that actually works, using your energy
This is not a course where you need a bunch of tools, herbs or crystals. 
All you need is yourself and a commitment to learning this craft and believing in your ability to embrace it and make it work for the world's highest good.
NOTE: Dark Magic is not taught here and will not be tolerated. If you're interested in those modalities, please go elsewhere. If we discover you are using our methods to perform Dark Magic, you will be removed from all of our programs. No refunds.
The principles of witchcraft are VERY MUCH the same as the principles of mindset. You can't do anything well without believing in and trusting yourself.
I'll show you how to go inward, ask questions and get immediate answers. You'll understand you have the power to accomplish anything.
Best of all, you walk away with tools you can use forever in any area of life.
This isn't just about magic. It's about who you believe you are in the world.
When I refer to magic or witchcraft, I mean the magic that connects you to the Earth, with nature and with your higher self. 
---
Start Immediately – On-Demand.

Investment: $997 – 

Right Now Only $499

(Installments Available)

---
If you're a radical truth-seeker…
I'll show you how to channel that and become a FORCE OF NATURE.
It's time to:
Feel wildly in love with yourself – including your darkest, scariest parts
Get what you want and unleash the full potency of your magic
Free your intuition and psychic power so you can feel confident in your navigation of the world
Influence the world
Draw in wealth to fund your dreams
Centuries ago, women were regaled for their inner knowing. They were sought out to heal, advise, mentor and guide. That culture understood a woman's intuition was a superpower.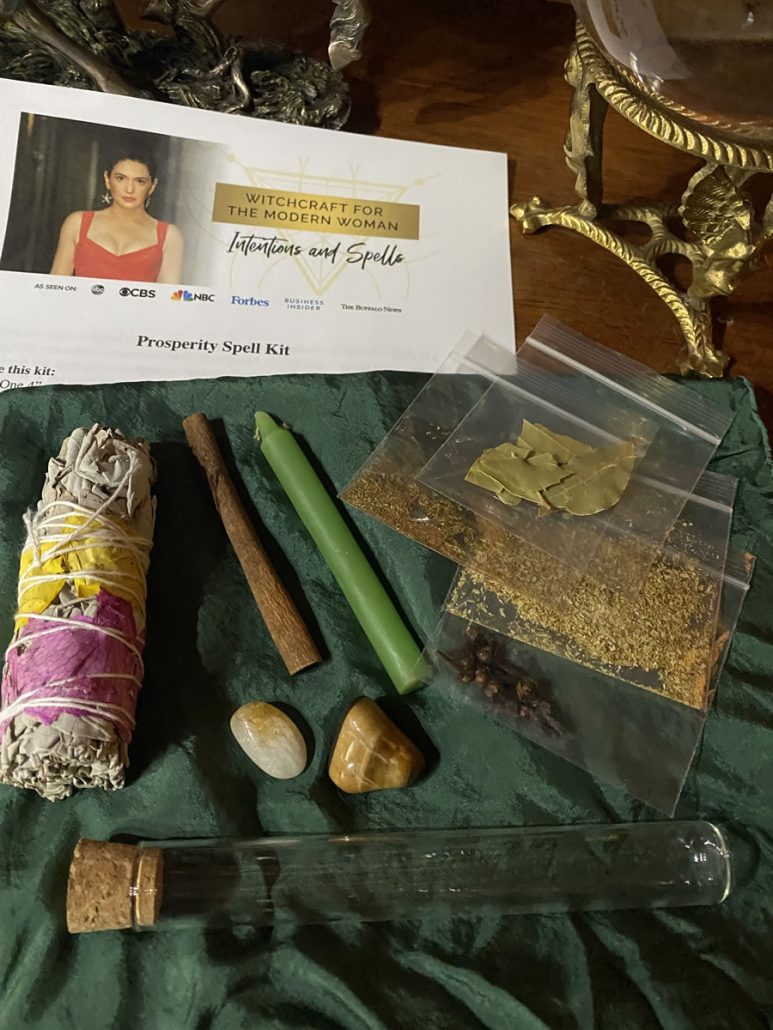 Today, we are living in a different world. We are taught if there is no physical evidence, it mustn't be true. If others cannot see or feel what you feel, then your feelings are false. We are wrong and need to sit down and shut up.
We are conditioned to ignore, disconnect, stuff down and repress our intuition – which is the very seat of our power.
Inside Witchy Women I, I'm going to show you how to bring all of that back and use it for the good of the world, and for your own good.
You are far more powerful than you realize and they KNOW IT. That's why they worked so hard to get you to ignore it.
Trusting yourself and connecting with your inner knowing are the cornerstones of witchcraft for a reason: If you don't believe you have the power, how can you possibly create anything?
This On-Demand, 6-lesson program will show you how to undo centuries of bullshit and put yourself firmly back on the throne.
It's. Long. Past. Time.
---
Start Immediately – On-Demand.

Investment: $997 – 

Right Now Only $499

(Installments Available)
---
What you learn…
How witchcraft improves your confidence and sense of self-mastery

Why mindfulness is the core of witchcraft and how to increase your ability to improve your finances, physical health, and emotional well-being with these practices

How to tap into your Divine Power

How to effectively cast intentions and spells

How to create your own Book of Shadows

How to work with the elements

How to tap into, strengthen and use your intuition

And much more
This program is a community of women who are responding to a call to be who they are, and find fulfillment in sharing their gifts – while being empowered to serve the world.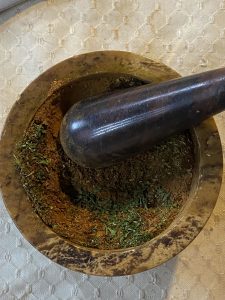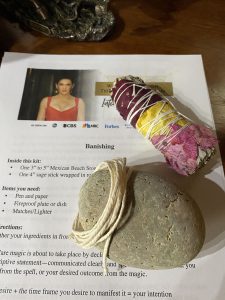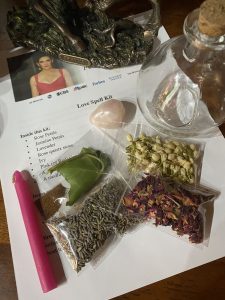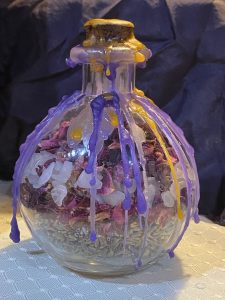 ---
Here's the breakdown:
Lesson 1 – The power lies within you. The mindset, vision and power of you as a witch. Hermeticism and its guiding principles for witchcraft.
Lesson 2 – Developing, testing and trusting your intuition, grounding and clearing, circle casting, the basics of spellwork, how to develop your own energy source and release it into a spell. Starting your own Book of Shadows.
Lesson 3 – Intention setting, the Rule of Three, when to cast a spell (and when not to), the timing of spells, moon cycles, color correspondence, the end-to-end process of casting a spell, why spells don't work and what to do, ingredients, an empowerment spell.
Lesson 4 – Things witches cannot do if they want their spells to work (people please, fear rejection, prioritizing others, not respecting their own boundaries, etc.) The different types of spells. The science of candle magic. The most common herbs and crystals in spellwork and what they mean. Oil blends. What to do with supplies when your spell is complete. Black salt. Spell to increase personal power.
Lesson 5 – Spell jars and kits, powders, potions, oils and sprays, prosperity spell, love spell, protection spell, 7-day candle interpretation.
Lesson 6 – Tweaking spells, what felt good and what didn't, where you need work. Your vows/promises/commitments as a witch.
Plus, each lesson, I share recipes, spells and meanings for you to add to your own book of shadows.
Start Immediately – On-Demand.

Investment: $997 – 

Right Now Only $499

(Installments Available)
I like the witchy vibes and also that this brings back the awareness of our ancestors. And it shows me how much knowledge we have lost.
I am also in love with you! I like your way of thinking. I like your way of transferring the knowledge to us. I like your down to earth manner…
I learned a lot and right now I am as well reading a lot. Thank you as well for the recommendations on Amazon, especially the books.
Thank you! Thank you! Thank you!
– Becky Basic
---
What I loved: The weekly live calls, the digging deep and solving shit, the spells, the results of the spells, the detailed worksheets, access in telegram, Becky's time, attention, and tough love…
Loving the real me showing up, that has resulted from it.
– Brandi