Thanks for taking the quiz…
Discover How You Can Stop Obsessing About What People Think About You, Your Services & Offers, How You Deliver, And Whether Or Not You're Actually Good Enough… In ANY Situation…
NEWSFLASH: You Are!
If You're A Woman Who Is Looking To Start Or Grow Her Business But Keeps Getting Scared Off By What Others Might Say About You, Or You Want To Enjoy Life A LOT More On Your Terms, Then Read Every DAMN Word Below…
Look, it took me years to come to this conclusion…
Every person who knew me before I become the woman I am today will tell you 3 things about me:
1. I stopped giving a FUCK a long time ago
2. I worked harder than anyone else and became known as the go-to person in journalism
3. I doubted myself more than anyone else.
Ever have this feeling…
You work really hard to become good or great in your field, only to feel like you're not that great and doubt your own ability?
Yeah, it's a real head fuck that's for sure!
But I'm here to tell you that, once you get that part of your head and mindset completely working in your favor, the world is your damn oyster.
In a moment I'm going to share with you exactly how you can do just that, but also how I overcame my own shit, including the ridiculous story I told myself when starting my first business by accident!
Before I dive into all of this, who the hell am I?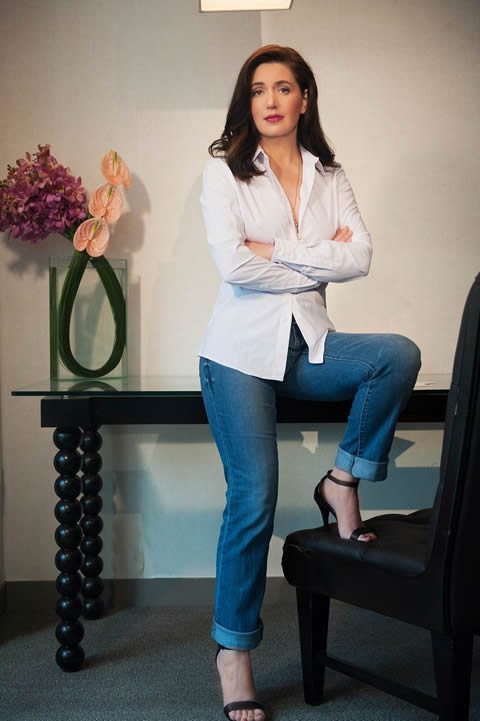 My names Rebecca T. Dickson, and I'm known to most of my friends as "Becky" and those who work with me though my various products and high-end consultancy – The Business Dominatrix…
Why am I known as The Business Dominatrix?
Because when you take my classes, products, or work with me, you'll quickly come to understand I DO NOT take things "easy" and don't let you keep ANY excuses.
I will beat those bad habits out of you and push, pull, or drag you through any excuse so you can get the result you promised yourself.
You may feel a little pushed to your limits, but at the end you, like all my other clients, will actually thank me.
And that's why I do what I do.
Now, I wasn't always like this – I mean I've always been the type to not give a fuck – but I wasn't always able to believe in myself and my abilities.
So what happened?
Well, first, let's go back to me just 10 years ago.
I was so damn burnt out from working in journalism that I decided I'd take a break.
During that time, I started a little blog. I was so damn scared that I would be downplaying my journalistic background (and more importantly), I would be a joke amongst my old colleagues.
So what did I do?
I wrote under a pen name.
While I was writing under the pen name, I wouldn't have a filter, I'd write about whatever the fuck I wanted. I would write the way I spoke. I cussed and told the truth from my heart.
The crazy part… People loved the content so much they started reaching out to me for help and to speak to me.
In the beginning, I had no idea what to do, but once the site was generating some VERY significant traffic, I got to the point where I knew I needed to do something about it (and all those damn requests).
So I started a training of my own, teaching people how to write their own blogs successfully.
All of this seemed great, but you have to remember, in my mind I was freaking the fuck out and wondering the entire time "OKAY – When is the curtain going to fall on me and who's going be laughing?"
And of course…
"Who's going to buy this? What will they think? Am I going to be able to pay my bills this month?"
All these thoughts kept messing with me. And I'm sure you've had them mess with you too!
This lead me down the path of getting to grips with my mindset and building what I call a mental fortress.
This mental fortress actually let me go from the woman who worried whether or not she could pay her bills to the badass who knows exactly how she's going to do anything, even if it's in a tight pinch.
I eventually embodied these principles to the point where I don't even see problems the same way. Nearly everything that comes my way, I know how to figure out and solve.
These are the same principles I've taught countless women how to do to get the same quiet confidence and fortress mentality that has helped them lead the way in their marketplaces, workplaces, and ultimately their lives.
Let me ask you a very stupid question…
If you could have the mindset and confidence to not worry about finances, have your business running, and actually allow yourself to serve the people you love and work with… How quickly would you want that?
My guess is; "Pretty DAMN Quick!"
Well, you're in luck as that's exactly what I have for you today…
 Introducing The Mindset Workshop…
The Mindset Workshop shows you the impact your thoughts have on your business, relationships, confidence and your ability to make money.
Imagine for a moment, you're in any of these situations…
Most people see these situations as annoying, boring, or a hassle.
Well what I share with you in The Mindset Workshop will give you the confidence and mindset itself to deal with any situation thrown your way, reframe it and actually empower you.
I want you to think about those situations off… Now think about this…
What if you weren't mad about your client pissing you off, or being nervous or worried about new bills, or how spending time in a long line could be seen as fun where you just enjoy every moment.
This is exactly what I will be sharing and teaching you.
How to take EVERY single situation and allow it to empower you!
Inside The 3 Hour Mindset Workshop, you'll uncover:
Put it this way – when you've gotten through this program and applied it, you will see massive changes in your life in a short period of time.
Here are just some women who've worked with me and gone through this process with me and their results…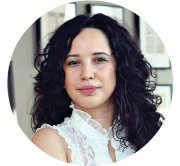 Love it!!! It has really helped me see my behavior & thought patterns in a more objective way so I can shift them!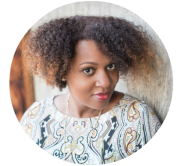 You are amazing and I love your no nonsense approach to helping us challenge and shift those limiting beliefs that are in the way!!!!!! This is my first 10K month ever!!!!!!  And I feel so worth it and more!!!!!!
So what's the investment?
Usually I don't offer The Mindset Workshop anymore without The Money Mindset Mastermind but as I want you to get the most out of this in the quickest amount of time. The Investment for The Mindset Workshop is only… $50.
That's right, for only $50 you'll get instant access to The Mindset Workshop.
Why $50?
It's 3 reasons actually…
1. I don't like people moaning and bitching about how something is overpriced or out of their budget.
2. I sincerely love helping women get to where they want to be in life and take charge, responsibility, and action toward the things that will make them happy. So I made this affordable.
3. $50 is a good enough price point that won't break the bank but will get you to take action on the workshop.
So here's what you do next to get started…
Click the order button below and you'll be taken to my secure checkout page where all you have to do is enter your regular details and complete your investment in the mindset workshop today.
There is a conditional 60 day money back guarantee..
This is here because I dislike tire kickers and people who don't take action.
You have 60 days to go through the content, and apply it.
Now, if by the 60th day you don't see even the slightest change based on what you uncover with The Mindset Workshop, I don't want your money. Send me an email through my support portal and tell me you want a refund – but also tell me why it didn't work for you. I'll refund you within 24 hours but I want to know why it failed, and how I could make it better.
Remember all I'm doing is helping you take back control of your mindset so you can finally start having the relationships, business, and life that you want, on your own damn terms with the confidence and knowing that you made it happen.
The Mindset Workshop is only $50, and you're covered by a 60 day money back guarantee. All you have to do is do the work and it's only 3 hours.
Click the order button below and get started today.
To your business and mindset success,
Rebecca T. Dickson
The Business Dominatrix
P.S. You have 2 options in life:
Do nothing and keep living life hoping for something better
Take action and go for what you love
Which are you going to take?
P.P.S. I'm not going to be offering The Mindset Workshop for this price again any time as I usually have it as a bundle with The Money Mindset Mastermind which costs $200. Now's your chance to get your mindset in your favor at a great price. Click The Order Button Above And Get Started Today.