Becky shared a badass image on Facebook earlier this week. And it couldn't have come to me at a better time. Funny how the world seems to give you what you need, if you're looking in the right places.
It was this: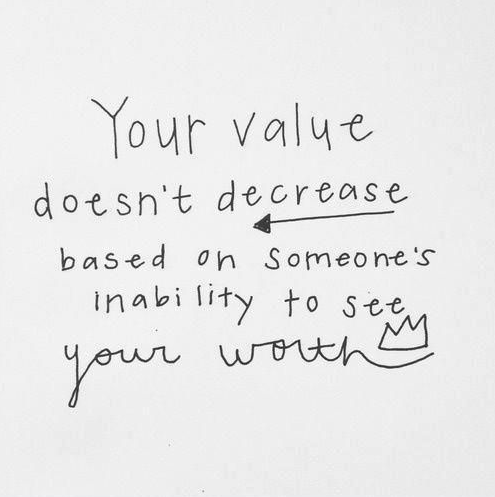 The day before, I was at a graduation party for one of the girls I coached. Truth be told, a lot of questions surround my departure from my previous job. Some still remain unanswered for multiple reasons, but mostly because there's no sense explaining what some will never understand.
A former co-worker was at the party and was surprised to see me. Some of the girls who were on my team mentioned he'd pointed in my direction and said my name while talking to students I didn't know.
"Capo," they said, "are you friends with him? He keeps looking at you and pointing."
But he never came to see me. Never asked a question. Never called when things were weird.
When he was leaving, a student nearby stopped him where I was standing, forcing a conversation.
"Oh my god. I didn't see you there," he said. "I'm just so glad things worked out for you, you know, for the best."
Then he went on to explain all of the great things he was doing, waiting for me to act interested. I didn't. Because I am not fake.
Here's the thing:
It takes courage to stand in front of a person or group who want to bring you down. To speak of things we don't normally, well, it's ballsy. And sometimes it's misunderstood. So we fear it. We avoid it. We label it as inappropriate.
But just because somebody, maybe even a group of people, think something is wrong with that doesn't mean it's true. It doesn't mean their opinions will change my actions – or yours.
As a writer, as someone with a unique story to tell, you get to decide which opinions matter. It's scary. It's hard to think about negative people and their hatred. Shit, it downright sucks sometimes. Especially when people who are supposed to be your friends are the first to fire on you.
But that isn't the point.
Courage comes when we tell our stories without flinching.
We know adversity surrounds us, yet we go for it anyway. And just when you question why you've said it, somebody comes forward and thanks you.
And that's when you know it's worth it.
As Beck says, "Nobody can tell your story like you," and I think it's time we all bury that in our hearts and remember why we're here.
I believe speaking out is one of the biggest munitions we have.
The game changers, the rule-breakers, they all started with a voice as big as yours. It's time to be a little more courageous.
Write raw. Write from your heart and know you did it with purpose and passion. That way, when haters show up at your doorstep and ask you how you're doing, their inability to be genuine won't control your emotions.
And you'll keep writing anyway.
***
Got writing questions for Capo? Email capo@rebeccatdickson.com. Confessions of a Dirty Blonde goes out every Thursday.
http://rebeccatdickson.com/wp-content/uploads/2014/07/lindsaywebsiteheaderlarger.jpg
646
1440
Rebecca T. Dickson
https://rebeccatdickson.com/wp-content/uploads/2021/06/Logo_signature_06182021.jpg
Rebecca T. Dickson
2014-07-24 09:04:39
2014-08-10 16:47:30
On writing and courage :: Confessions of a Dirty Blonde